Today, Ada wanted to dress up in Matt's Halloween costume. She looked so funny! She asked me to take a picture of her and to tell Papa, "Surprise! I'm DJ Lance GIRL!"
It was a lovely 77 degree day for our November 1st, so we ate our grilled cheese sandwiches picnic-style in the backyard. We are so grateful to have a backyard :)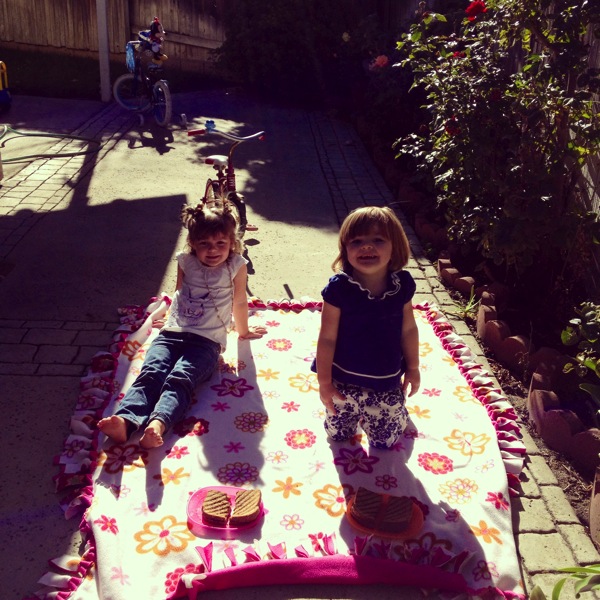 Lola is the snuggliest little koala bear when she wakes up from her naps. This is her clinging to me & holding my cheeks today. So sweet.
Matt & I went on a date tonight thanks to Nonnie & Auntie Linds! We saw the movie Captain Phillips (SO good!), had In-n-Out for dinner, and Starbucks Salted Caramel Hot Chocolate for dessert. Pretty perfect if you ask me! I think our last date was before summer, so it was long overdue and nice to be with my love.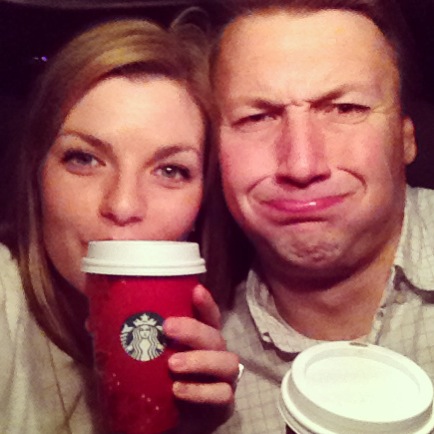 Happy November :)
What did you do today?
Favorite Starbucks drink?