This is a sponsored post in partnership with Ready Pac Foods. As always, all opinions are 100% mine. Thank you for supporting Kara in the Kitchen! 
Back to school is in full swing! We have been back for two and a half weeks; I am jealous of those of you whose schools started after Labor Day weekend like normal people! Gone are the lazy days of summer. Schedules and alarm clocks are back with a vengeance!
I am always looking for ways to keep our family eating healthy. Between packing lunches, driving the girls to and from school (they go at different times in the morning), volunteering, and trying to run a household…it gets crazy. Ready Pac Foods has you covered with easy, healthy, on-the-go food options. I was so excited when Ready Pac asked if I wanted to work with them because I buy their Salad Kits and Bistro Salads all the time! Hello Caesar Salad with dinner :) My favorite is the Apple Bleu Pecan Salad below. It's no secret that I have a sweet tooth, and the pecans are pretty much candy on top of your salad. I feel good about basically eating candy for lunch!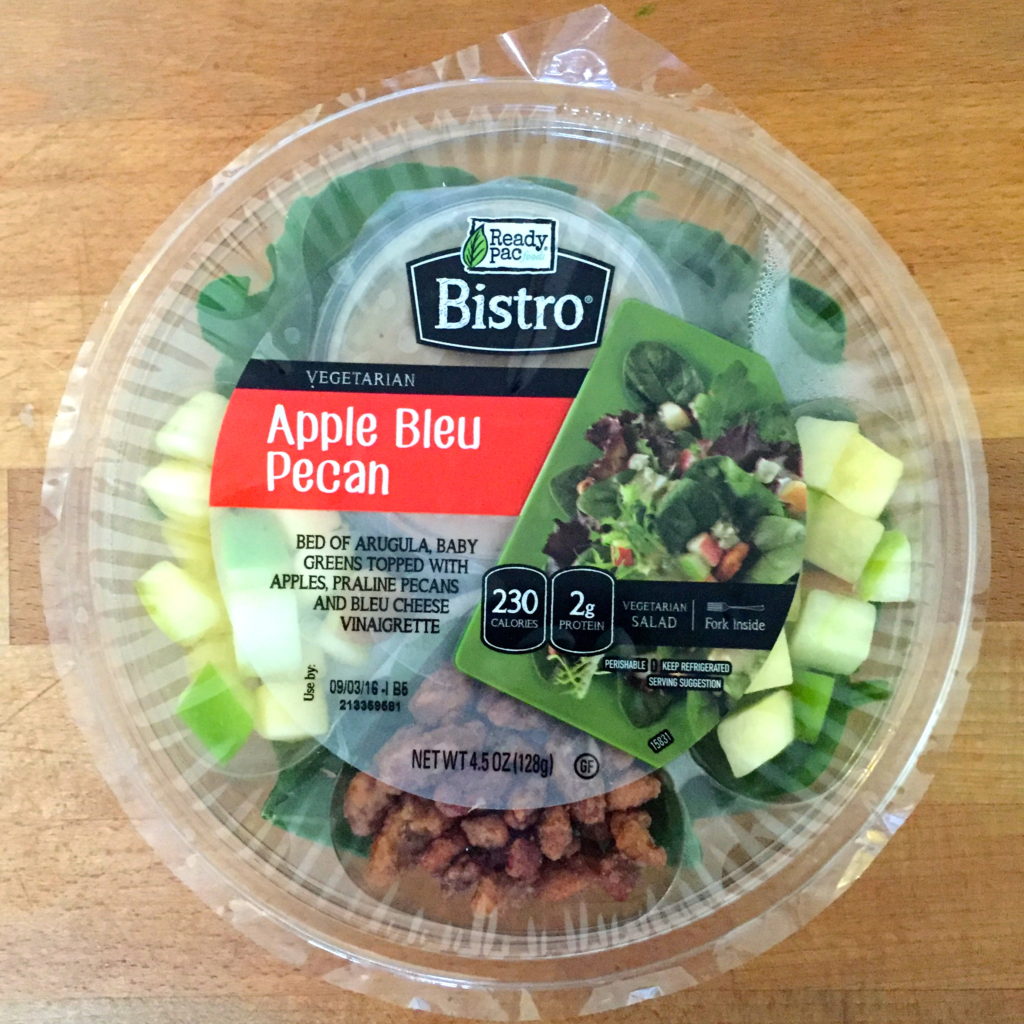 My girls absolutely LOVE the Ready Snax® (what they are holding in the tent below)! The hummus was a hit with both of them. Do other kids like hummus or is it just mine? The fruit cups were also favorites. One had pineapple and grapes, the other strawberries and blueberries. Perfect lunch and after school snacks!
The Ready Pac game is strong in Ada's lunch:
Here's my Chicken Caesar Salad for lunch in the car one day! Classy right? Of course I've got my water and Dr. Pepper too :) It was the girls' early release day, I'd gone on a hike, then had to jump in the car to get a parking spot on the right side of the street. You know, so that the baby could stay asleep in the car and I didn't have to take her out, cross the street, and risk her waking up. Important things, people! Having a healthy lunch option to grab and eat on-the-go is awesome for this nursing mama. Hangry Kara is somebody that nobody wants to be around, so I like having convenient things like this in my fridge!
Find out where you can buy Ready Pac foods here!
Now for the exciting stuff! Ready Pac has not one, but TWO giveaways for you!! Below is the $150 Visa Gift Card giveaway for my readers only! So that means your chances of winning are really good!
The next giveaway is where you can enter for the chance to win up to $3,000 in prizes through September 18th. Enter here! Good luck :)