This post was sponsored by Nature Made® as part of an Influencer Activation for Influence Central.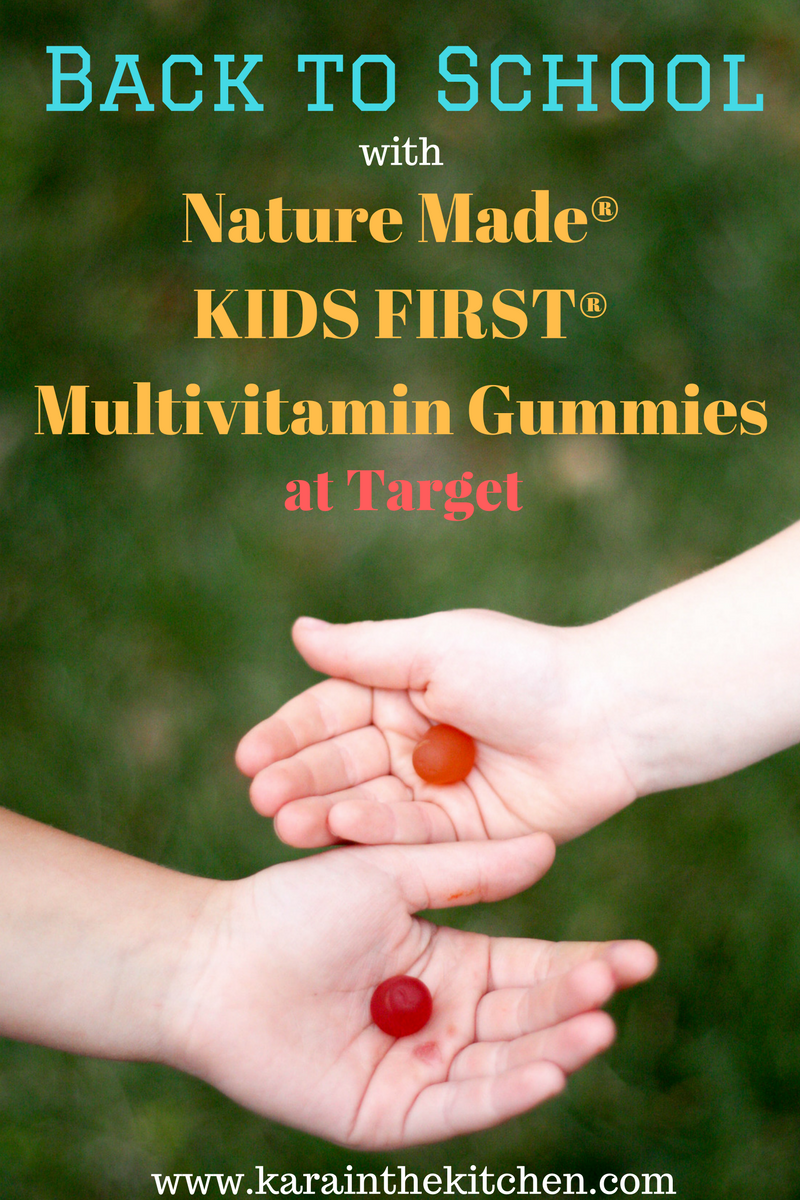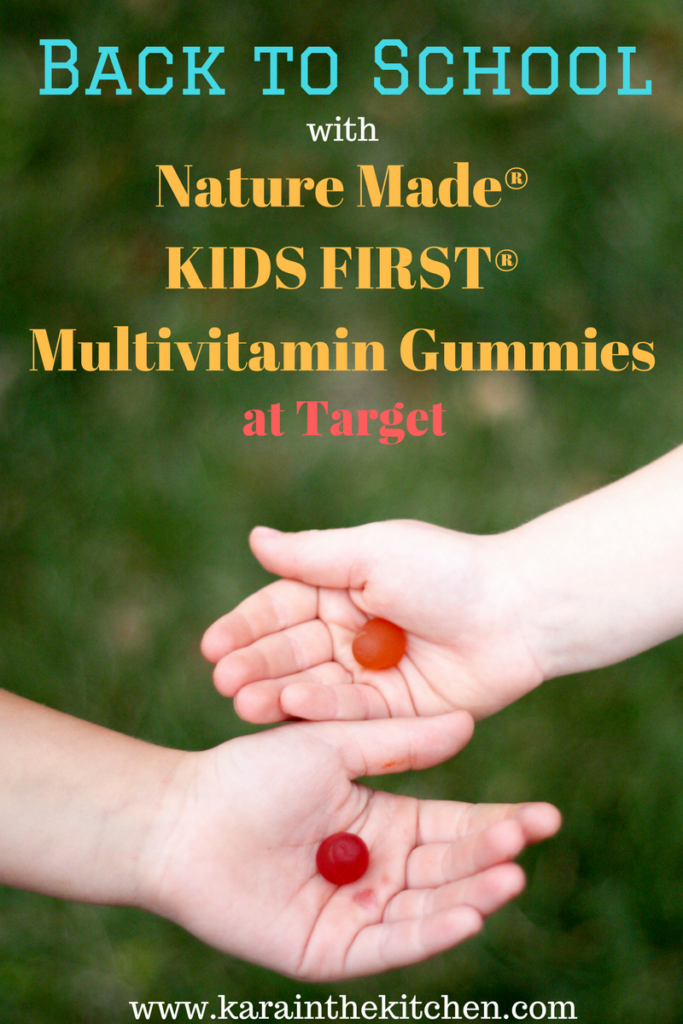 Do any of you remember those giant, orange vitamin C vitamins we had as kids? My mom said that her mom gave them to her, so she gave them to us, and now I give them to my kids! I am so grateful for the healthy habit of taking my vitamins daily thanks to my mom. Every morning before school, we would take a multivitamin and that giant orange vitamin C vitamin.
We have tried different vitamins with our daughters over the years. They are definitely fans of gummy vitamins! Where were those when I was a kid? I'm glad for them now because I was able to take prenatal vitamins in gummy form during my first trimester. There was no way I could stomach the giant horse pills during that queasy time!
We found the Nature Made® KIDS FIRST® Multivitamins very easily in our Target store. They have a snazzy new red lid (fitting) and were on the top shelf with other vitamins in the KIDS FIRST® line.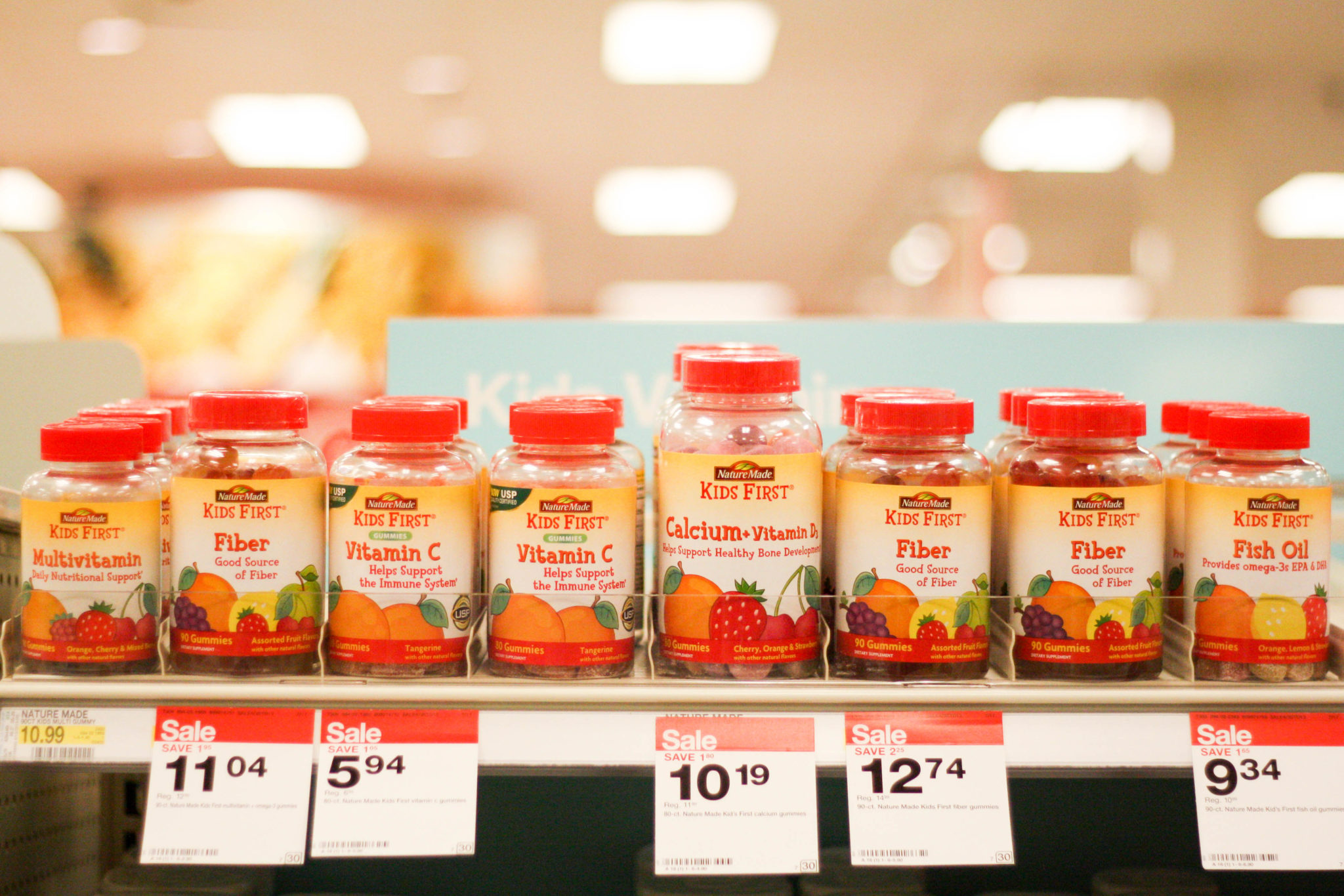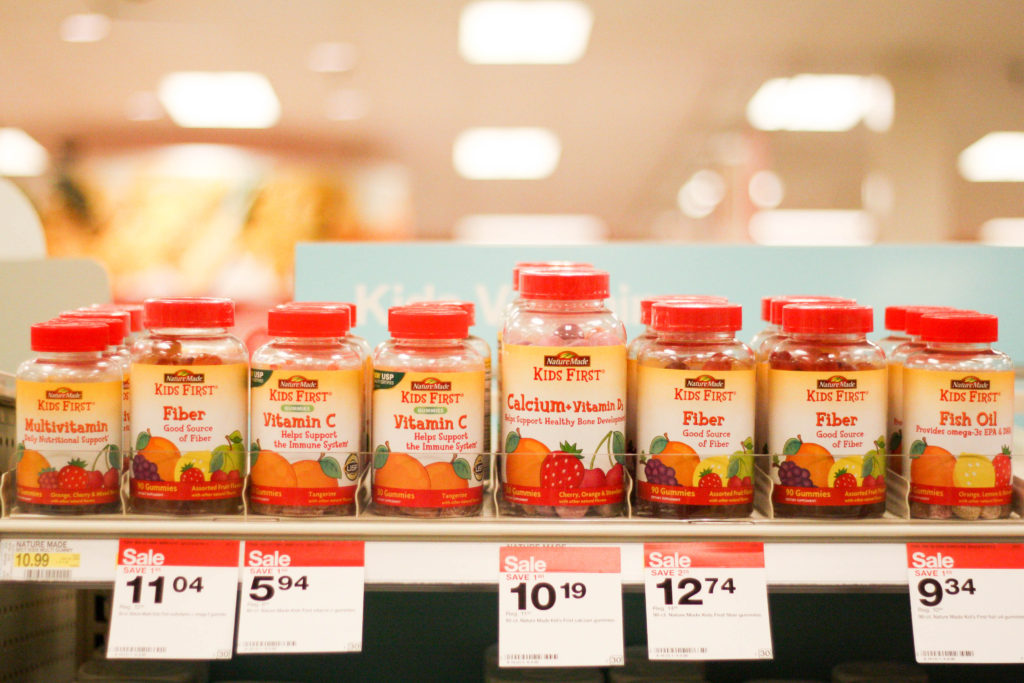 Now that the kids are back to school, the germs are back in full force as well. You can see Ada's blisters on her hands from doing the monkey bars every day at recess! Volunteering in Kindergarten classes shows you really quickly who has been taught to cover their cough at home. No wonder my mom, a Kindergarten teacher, has such a strong immune system ;) I want my girls to be as healthy as possible when they come in contact with those germs, so I make sure they take their multivitamins every day. In the one month that we've been back to school, each daughter has caught a bug and gotten over it in record time. I think it's because they take their vitamins!
I like that with Nature Made® KIDS FIRST® Multivitamins, each child only has to take one vitamin per day. They are more concentrated so they don't have to eat two. My girls like the all natural flavors of orange, cherry, and mixed berry. No artificial dyes, either! To get 10% off your Nature Made® KIDS FIRST® Multivitamins at Target and enter to win a $50 Target gift card, click here!
*These statements have not been evaluated by the Food and Drug Administration. These products are not intended to diagnose, treat, cure, or prevent any disease.