This post is in partnership with bObsweep. I received a super sweet robotic vacuum to facilitate my review. As always, all opinions are 100% my own! 
You guys. I have a new best friend. Sorry, babe! His name is bOb. The bObsweep PetHair Plus, to be exact.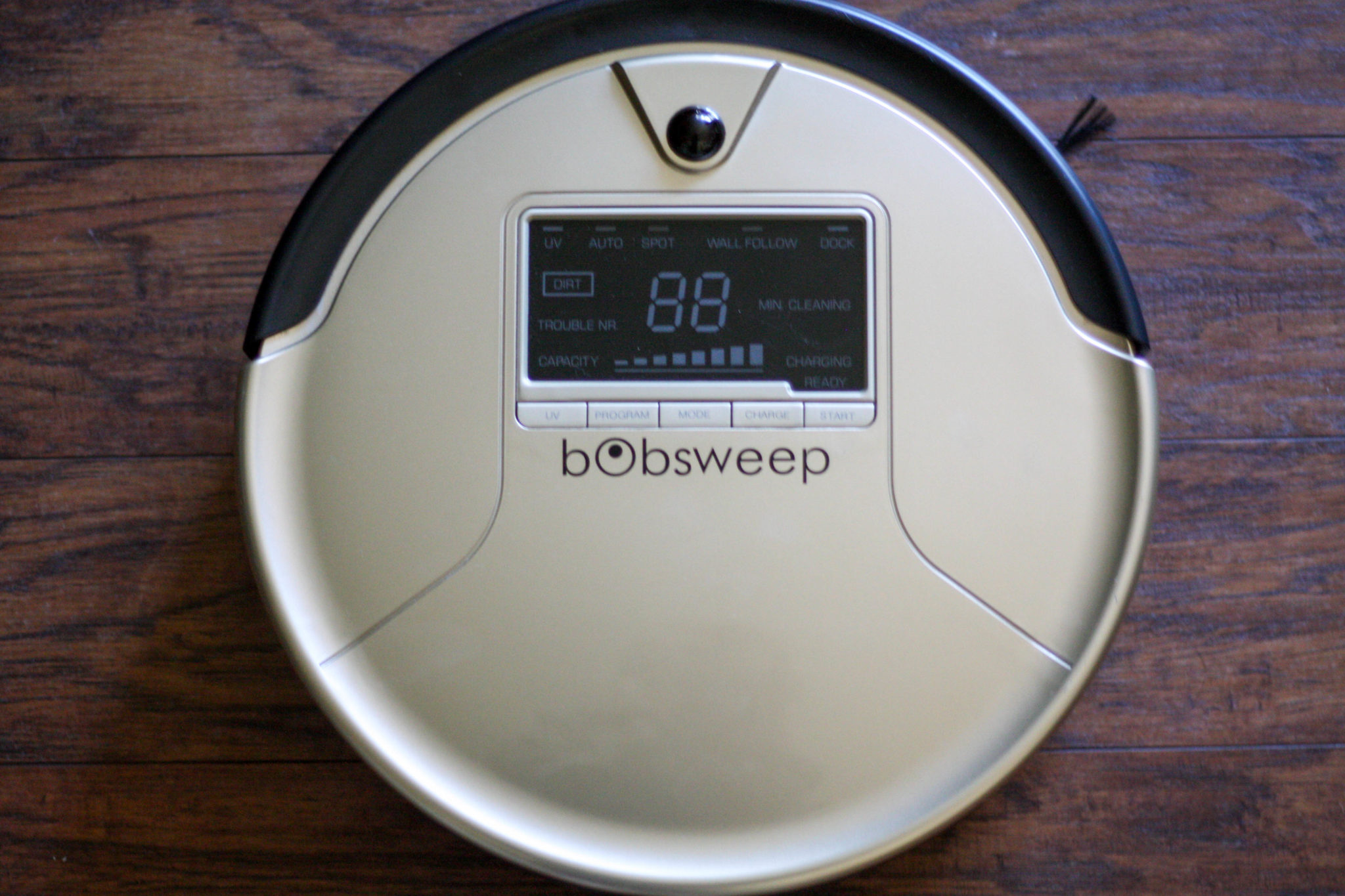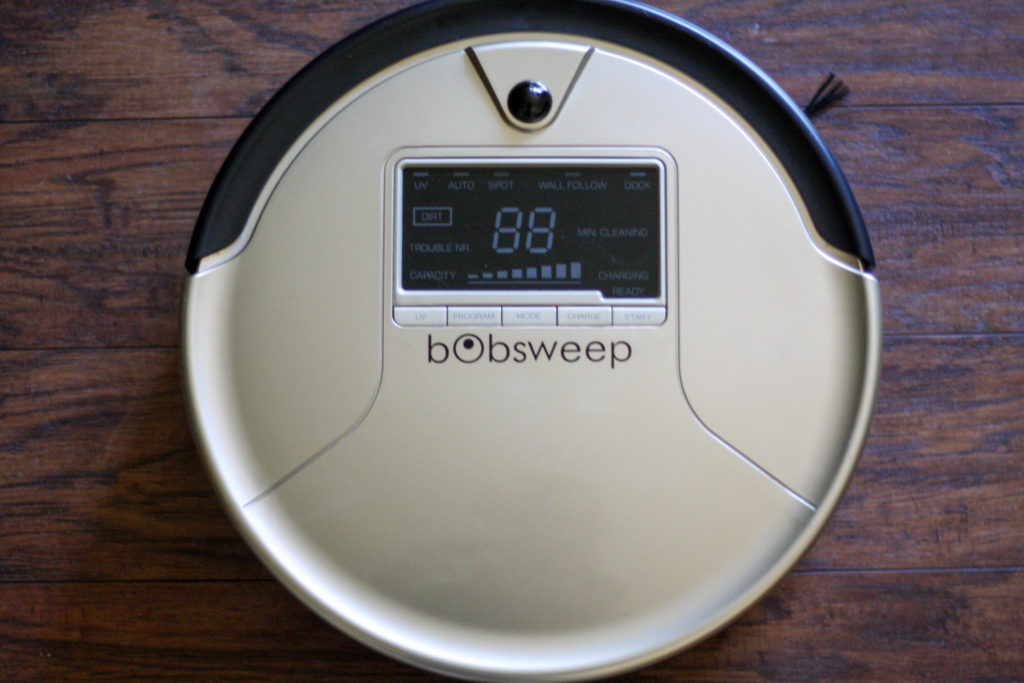 He lives here, underneath June's baby swing. When he's done roaming my house, I push the charge button and he goes back to his dock all by himself. Since we have a dog, we have been loving bOb! For some reason, Maverick's fur gathers into little dust bunnies and settles in the hall. bObsweep PetHair cruises down the hall and picks them up while I can be doing other things. Feeding the baby, working, cleaning, sleeping, staring at my phone, eating, you get the idea!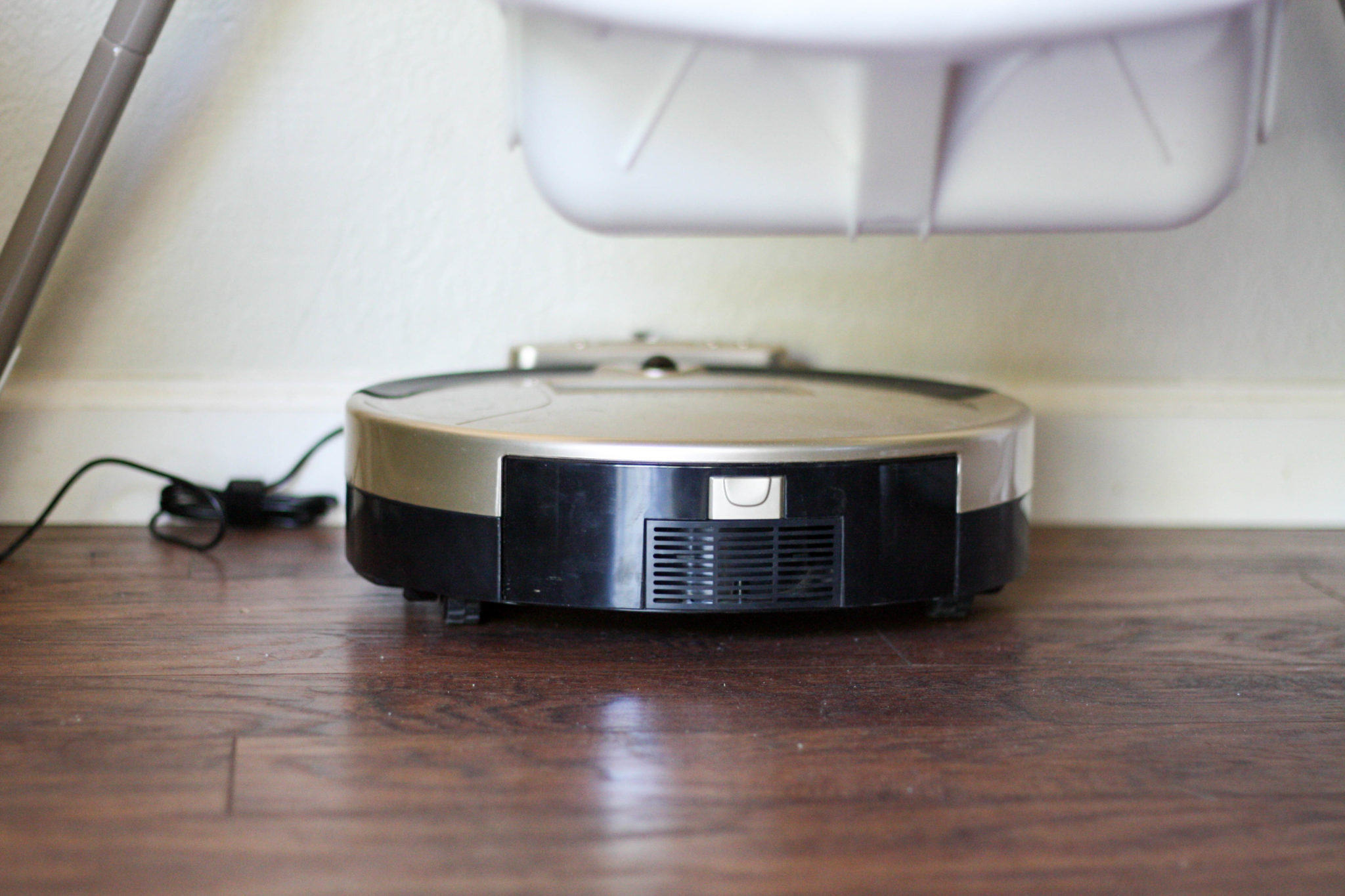 It's mesmerizing to watch him do his thing! As you let him clean your house on the auto setting, he learns about it. Which areas are tricky and which furniture to scoot around. While he works, you're not supposed to move him so that he can get to know your house better. I have been impressed how he goes from the laminate surface to area rugs with no problem. Sometimes he gets wedged under our couch because of the height, but once we get a rug underneath the couch I don't think it will be an issue.
bOb has scared me a couple of times! I was in the kitchen and he was vacuuming. I could hear him, but suddenly he wasn't under the island anymore, he was bumping into my foot! Sneaky little guy. He comes with a remote that also acts like a controller if you want to direct him yourself. It's pretty fun to chase the dog or your kids with :) I have been amazed by what he picks up. Oak leaves, sand, food, pebbles, beads, crumbs, and hair!
Check him out in action in my video below! It was the first time we took him for a spin. Maverick was curious at first and now he gets out of bOb's way when he comes rolling by. Adopt your own bObsweep here!