This shop has been compensated by Collective Bias, Inc. and its advertiser. All opinions are mine alone. #WhyPlumFormula #CollectiveBias #Sponsored
When my first baby was just 2 months old, I had to go to the Emergency Room. I was up all night with horrible pain in my back and side and throwing up. It turned out to be a gallbladder attack :( As my husband was driving me to the hospital, I remember being so worried about my baby girl (Ada) because I was exclusively breast feeding her. We had some formula samples at home, so I knew if I wasn't home in time to feed her again that Matt could make her a bottle. When the hours passed, Matt texted me that he had tried feeding her some formula and she screamed! I was so heartbroken, feeling helpless and horrible.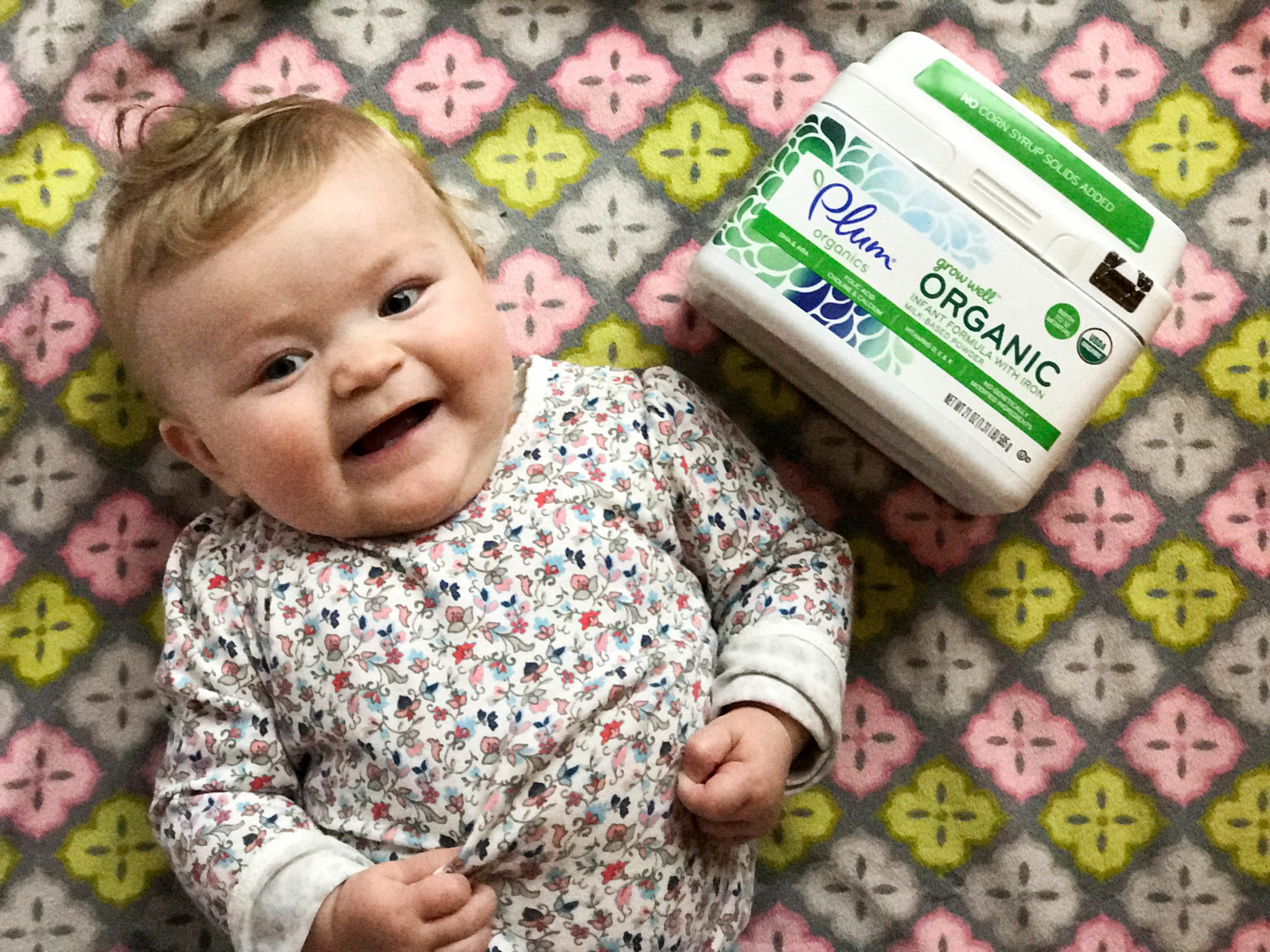 That experience taught me to give baby some tastes of formula from a young age. With our next two babies, we have introduced formula to them even though I breast feed them. Just a bottle here and there to get them accustomed to the taste so that I can feel confident if I leave that they can be happy with a bottle of formula. I have left bottles of pumped breast milk thinking, "there's no way the baby will go through all of that," to hear from my mom that baby has guzzled them down and she was mixing a bottle of formula for them! Nothing worries a mama heart more than thinking of your baby crying and hungry while you are away!
If my baby isn't getting my breast milk, I want to know that what they are getting is top notch. Enter 
Plum Organics® Grow Well® Infant Formula
. It's organic and non-GMO with no corn syrup solids added. Lactose is the most abundant carbohydrate found in breast milk, which is essential for baby's quickly growing brain. Plum Organics' carbohydrate source is from cow's milk lactose only. Their infant formula is primarily cows' milk, broken down into components and fortified with nutrients found in breast milk. I love being able to rest easy knowing that baby is getting the best product with no harmful ingredients.
I also love that Plum Organics is a company of parents. They know what it's like to be down in the trenches and want you to have quality products when it comes to feeding your baby!
Try Plum Organics® Grow Well® Infant Formula with a high value coupon here:

(You have to be signed into your Safeway or Albertsons account. If you don't have one, it's super easy and you should go create one!)
Here's to feeding our babies the highest quality we can, while resting easy that they are getting what they need.