This shop has been compensated by Collective Bias, Inc. and the Coca-Cola Company. All opinions are mine alone. #StartYourYearRefreshed #CollectiveBias
It's the New Year! Can you believe it? Don't you just love a fresh start? It makes me feel like I can conquer my loftiest goals!!
After the holidays have died down, the kids go back to school, and it's time to get back into a routine. For me, I need to meal plan. Otherwise we end up eating out way too much! I have to plan down to the snacks I have on hand because my girls come home from school absolutely starving.
After school today, I was cutting apples while the girls ate snack number one. Lola asked, "Mommy, why are you cutting apples? We already have yogurt!" I responded, "Because I know the minute you are done with your yogurt, you'll still be hungry. When you ask me for another snack, the apples will be ready for you." Sure enough, Lola giggled as she threw away her yogurt cup and grabbed her plate of apples!
Albertsons makes having healthy snacks on hand so incredibly easy for you! Have you ever seen their fresh sliced fruit packs? They're in the produce section near the deli.
They have many different combinations ready to grab and go. Right now, Albertsons has a promotion where if you buy $15 worth of participating items, you get $4 off your Fresh Cut Fruit via Catalina.
That means when you check out, you will receive a coupon/credit for your next purchase of Fresh Cut Fruit! I let the girls each pick out a bowl for our fruit salad.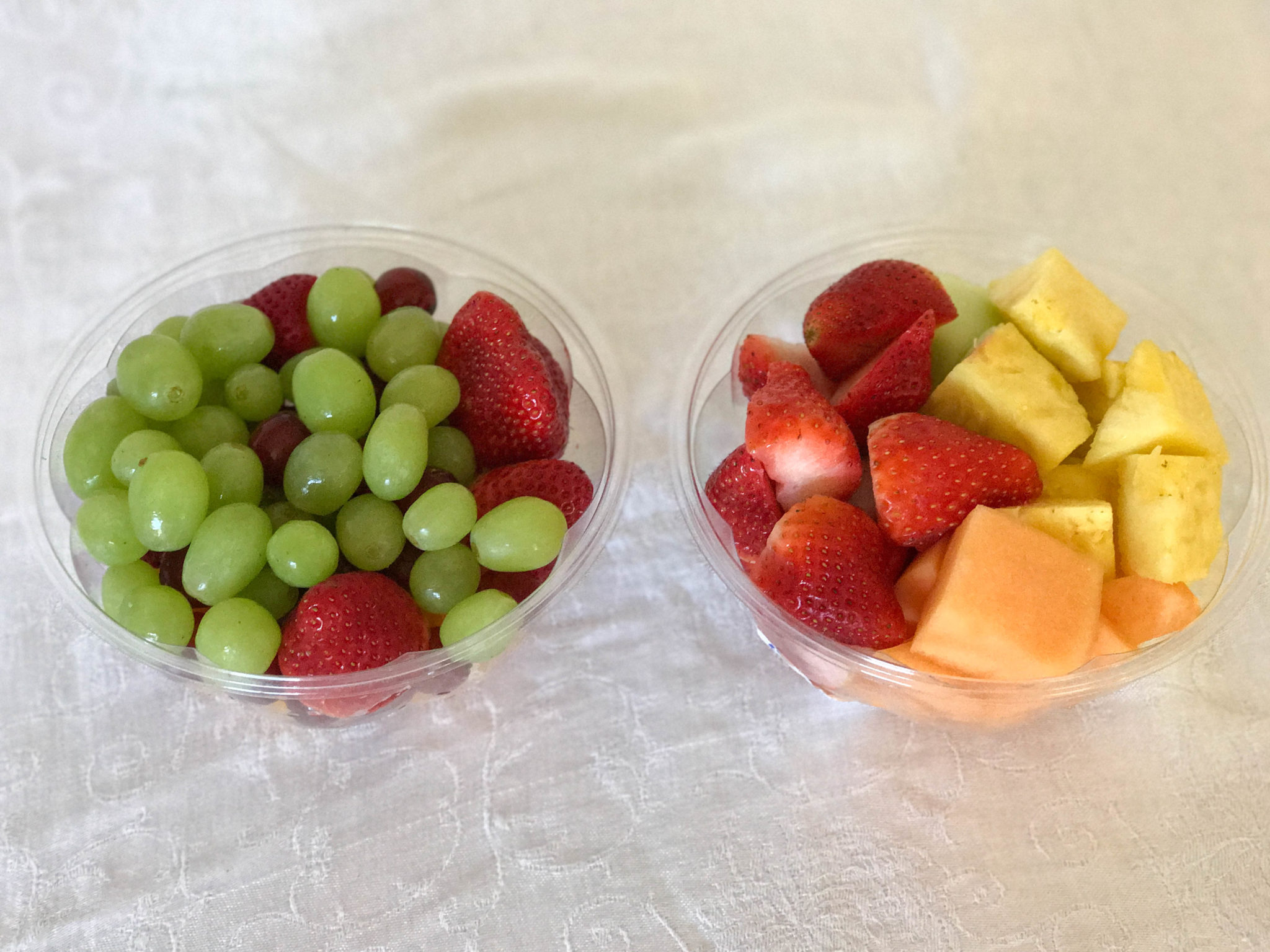 This is my favorite way to make a fruit salad, and the easiest! Ready for the recipe?
Pour 1/4 cup of Simply Orange Juice over the fruit.
Toss to coat.
The end.
Perfectly simple and delicious! Simply Orange Juice can be found at Albertsons on the juice aisle.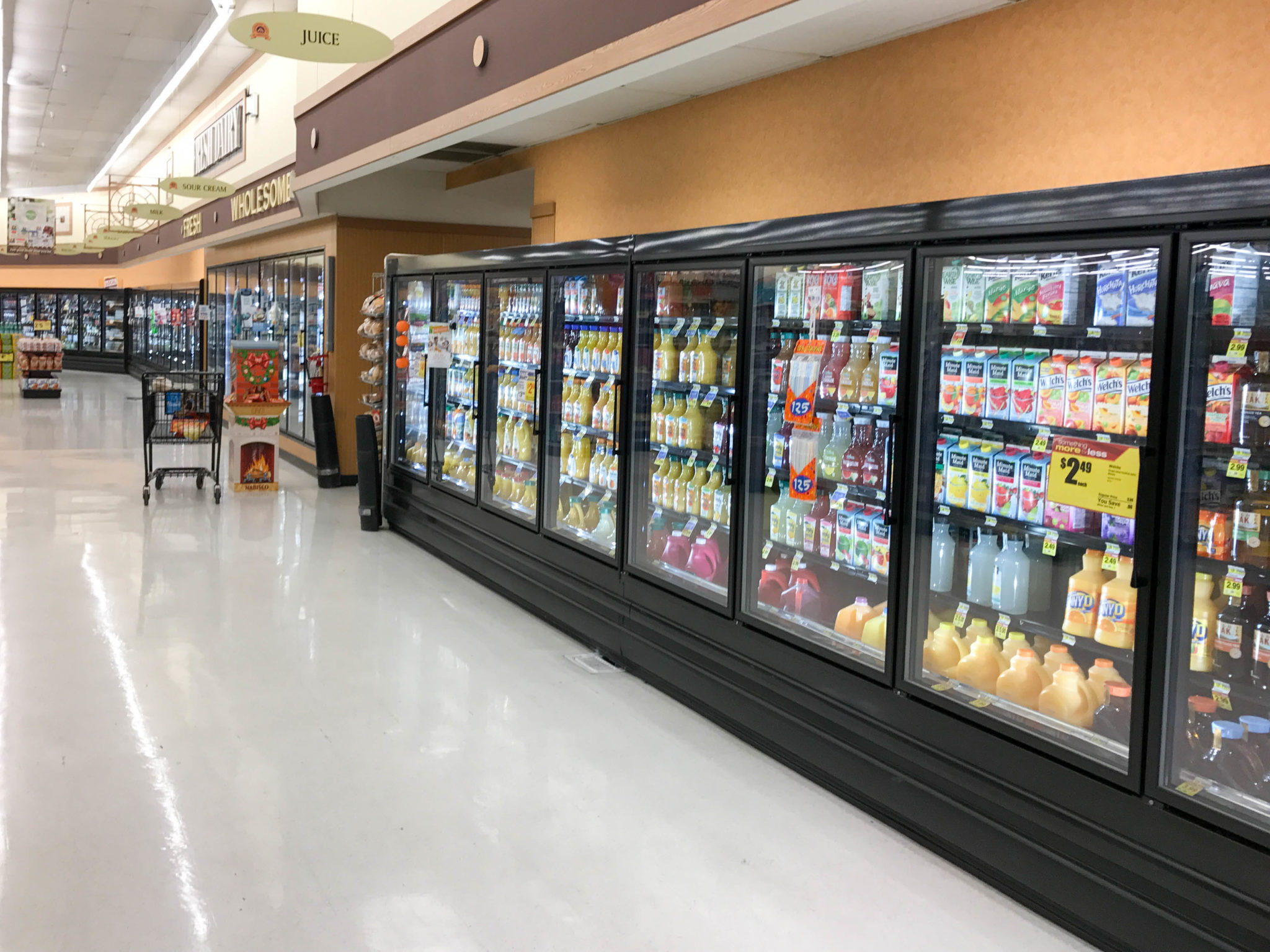 While you're shopping, grab some POWERADE and vitaminwater to stay refreshed!
For the fruit dip, it's another easy recipe thanks to my friend Meghan. Ready?
One block of cream cheese, softened
One can marshmallow fluff
1 teaspoon orange zest
Mix to thoroughly combine and you're done!
If your children are old enough, mine love having a bowl of fruit salad and using toothpicks as utensils. I think they feel super fancy like they are eating appetizers at a party :)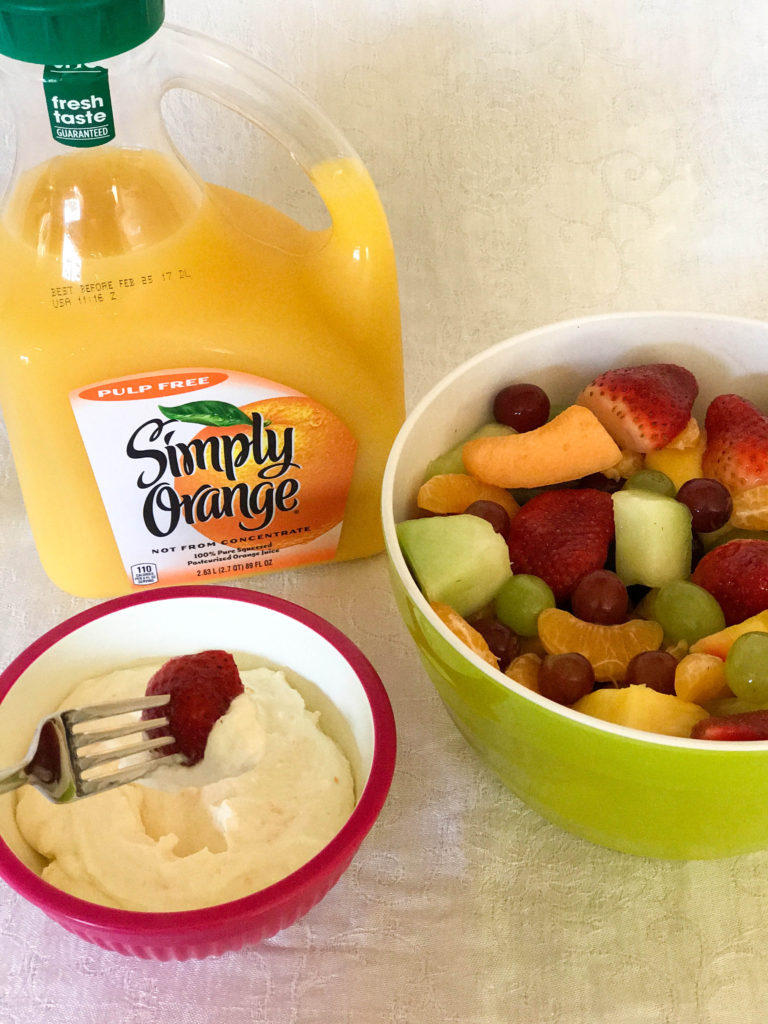 What are you doing in 2017 to stay refreshed, healthy, and happy? Head to your local Albertsons to help with your healthy snack planning!