For my birthday weekend, Matt & I drove up the California coast and spent the weekend in the Carmel Valley and Monterey. We got a late start, as usual :) I was really proud of myself for not forgetting a thing for the girls or us, though! My wonderful mom watched the girls and they were in heaven having a sleepover at Nonnie's house.
After the 3 hour drive, we could not have asked for a more welcome sight! We pulled into the Quail Lodge and it was so peaceful. They just underwent a huge renovation and it shows.
Loved the giant tub and tiled shower!
This is the breathtaking view the greeted us when we woke up:
I wished we could have stayed there forever!
From Carmel, we made our way to Monterey (about a 20 minute drive). We went to The Monterey Bay Aquarium, which turned 30 this year — just like me! They have a one-of-its kind exhibit called Tentacles that opened in celebration of the landmark birthday. It is all about cephalopods and has the most incredible installations.
They put up these tentacles outside that blew in the breeze and reminded me of Ursula :) Evidently they made people talk and speculate about what was going on at the aquarium while they tried to keep it under wraps.
This special series of exhibits is the first of its kind because cephalopods are known for their mastery of camouflage and hiding. I can't believe what a great job they did making every species visible!
You are led through exhibits and I especially loved the history of sea monsters and creatures.
They have an interactive cephalopod selfie station where every time you make a different face, it changes your coloring into different shades one might use to disguise itself. So much fun!
I have such a soft spot for Monterey. I remember coming here as a little girl with our dear friends, then again on a junior high trip after reading Steinbeck's Cannery Row, and multiple times when we lived in Santa Cruz. It's such a special place!
The jellies are always a favorite…I love the way they move in the water.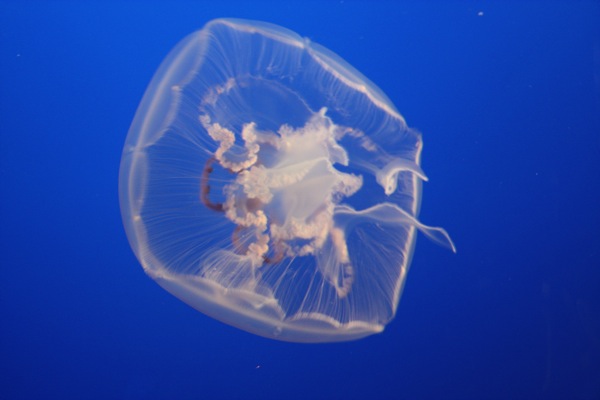 I never knew this, but you can go on backstage tours of the aquarium! (Info here) It was SO neat!!
On our tour, nobody else in the group wanted to hold a squid! No big deal, I dissected one of these guys in Kirky's science class :)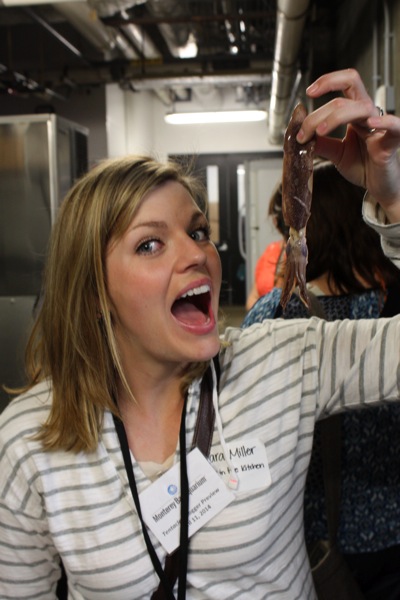 This is us looking above the giant exhibit you walk by while you're in the aquarium. We were really upstairs!
It was so cool to get a different perspective of it all after seeing the aquarium one way for so many years.
After the exhibits and tour, we made our way down Cannery Row for a beautiful lunch at The C Restaurant at the Intercontinental Clement Monterey Hotel. I've always admired the architecture and colors of the hotel as I walked by and was so excited to eat there!
I had the Arugula & Roasted Beet Salad
Lobster Bolognaise
& Valrhona Triple Chocolate Cake.
Everything was delicious and I would order it all a second time!
One of our appetizers was calamari, and we were saying how ironic it was that we learned all about them and then ate them! Sorry, no picture on that one because by the time I got the plate, it wasn't pretty anymore :)
I will be posting more of our weekend in Monterey County soon! Have you ever been?
Disclaimer: We were guests of the Monterey County Convention & Visitors Bureau who made this fabulous trip possible.