The other day, I got an email from Party Pail.com saying that said I won best decorations for Ada's Nutcracker Suite Party! So cool! So that's the new little badge on my sidebar.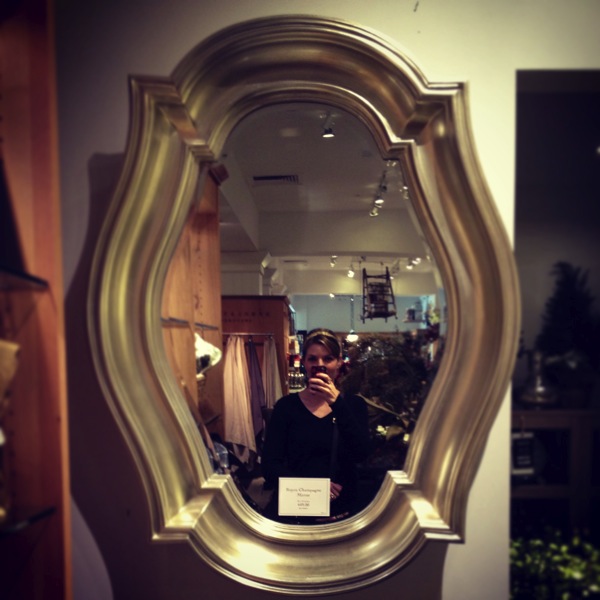 After Ada's bday party, my mom and I went shopping in Santa Barbara. Isn't that Pottery Barn mirror gorgeous? Love it but not the price tag. :)
We ate dinner at Pascucci and I got my all-time favorite risotto. Look at those parmesan shavings on top! So good. I'm hungry.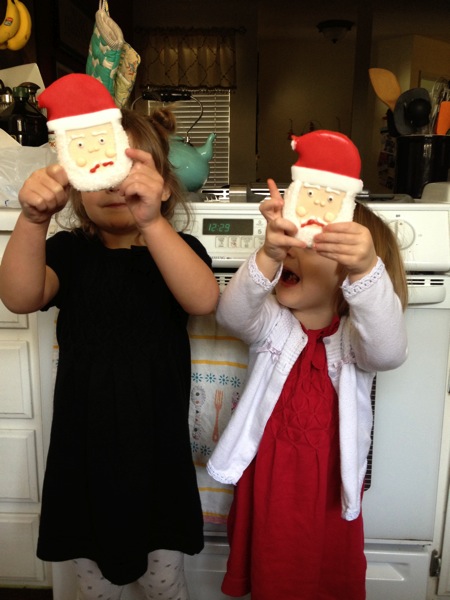 We stopped by Andersen's bakery to grab some treats and the girls loved their Santa cookies! They both ate off the eyebrows and said, "oooh…creepy Santa!"
Shopping and Lola was tired so Ada held her hand and said, "I'm helping her fall asleep."
Reason #43464567 I'm glad to be home: these chips. The BEST tortilla chip, hands down!
Nana gave Ada a coloring and art kit for her birthday and she is in LOVE! 
It's been her activity of choice during Lola's naps.
Matt took the girls to tennis with the youth while I was at Rachel's Bridal Shower and Kandie sent me this pic of, "The best ball girls ever!" 
This happened: The best Mint Hot Chocolate you'll ever have! I wanted my fav Breyers ice cream but was freezing, so I got creative. 2 cups milk, 1/2 cup semi-sweet chocolate chips, stir over medium heat until melted and warm. Add a scoop or two of ice cream and turn heat to high. I made it extra extra hot so that I could add another scoop of ice cream right before drinking it. SO GOOD!
Saturday night we went to the Stake Creche and Nativity. The music was beautiful, the displays were lovely, the cookies were yummy. I love Christmastime :)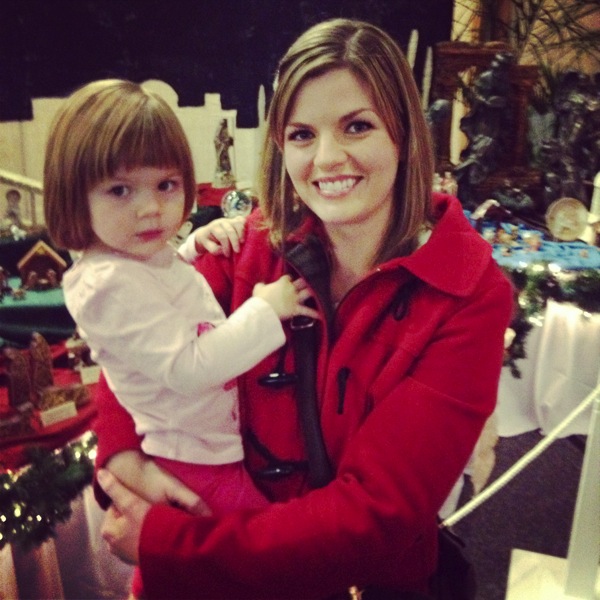 Lola likes to take the wheel. Papa is a serious dude (sarcasm).