Lola just being cute after church in a sweater dress.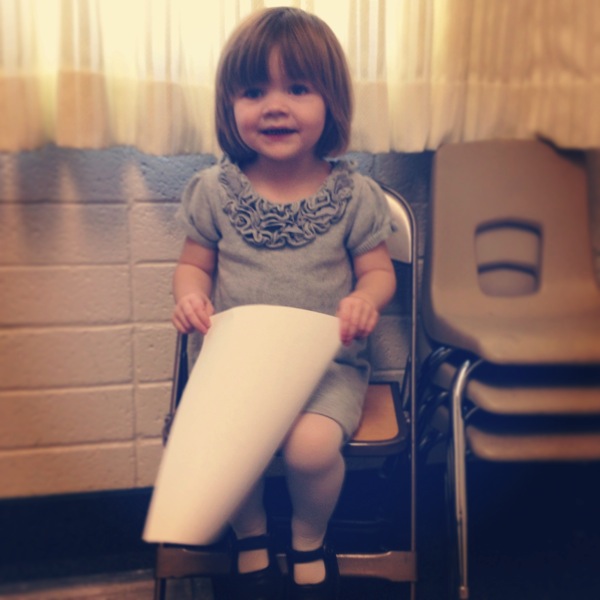 When Matt pulled down my mom's Christmas decorations, he found my old Emerald Elegance Barbie from 1995! I still had it in the box because I heard as a kid that they'd be worth something later on. On eBay they were only going for $30 so I let my excited daughter play with it instead :)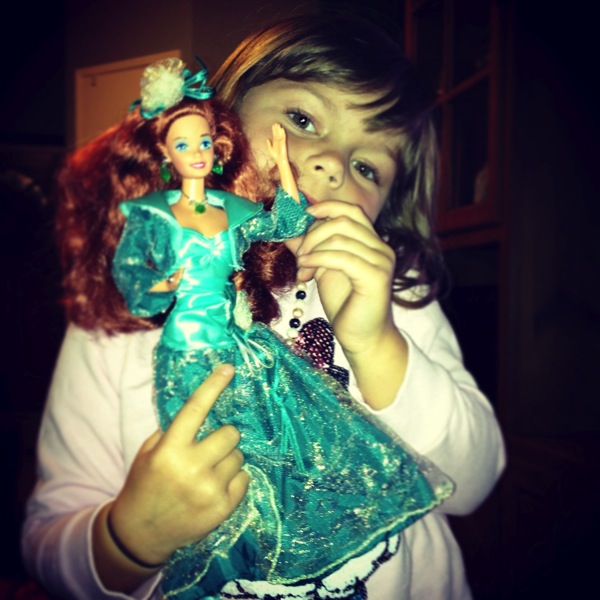 Ada helped me decorate the tree and I haven't moved a single ornament. It's just too cute how they're all clustered together!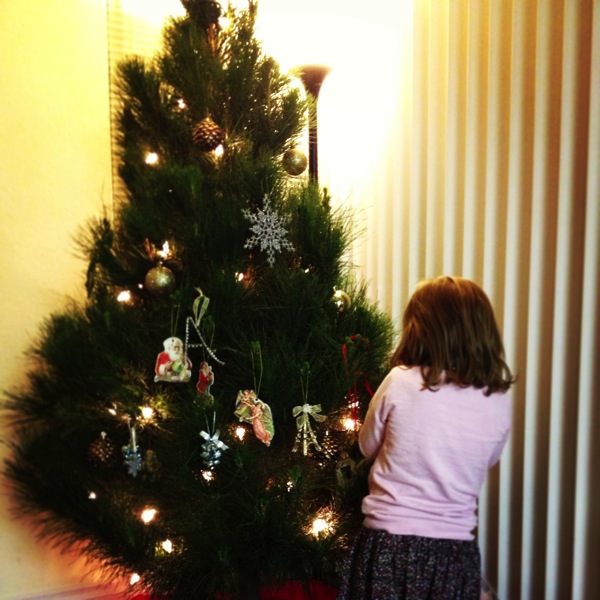 Most days, Lola wakes up from her nap happy. Some days she just needs extra snuggles & "touch cheek" time.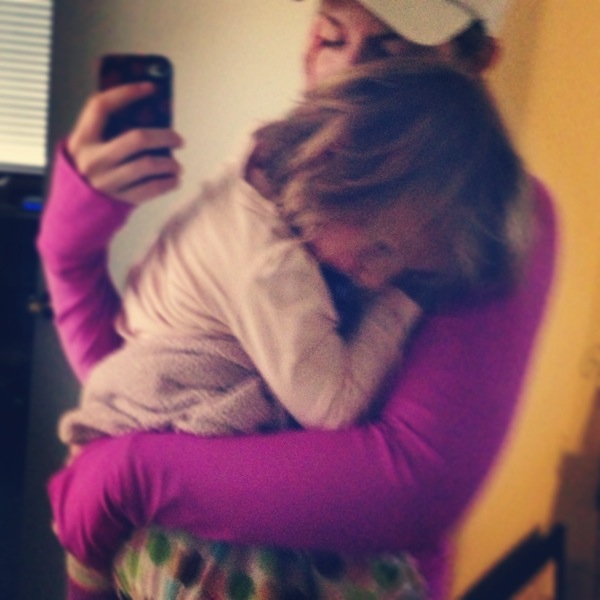 Matt put lights on our house! The first time ever!! So exciting, I love having them on every night. He looks like a raccoon with his eyes glowing in this pic.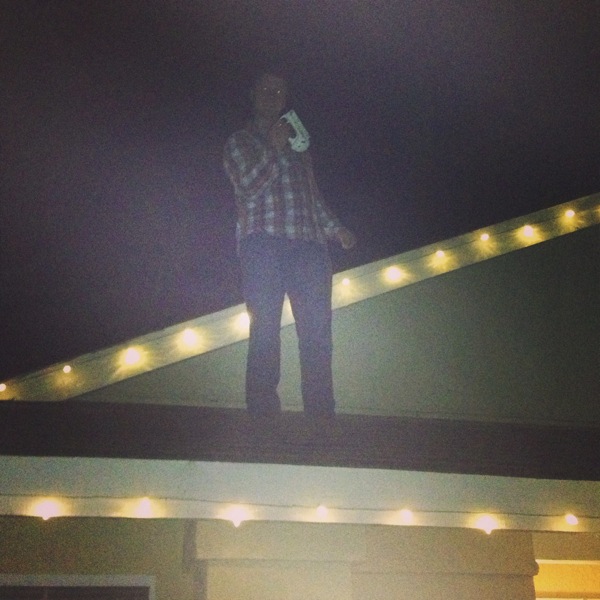 On Ada's birthday, I made crêpes for breakfast and put sprinkles in them. She was on cloud 9 and Lola insisted it was her birthday too :)
Lola + Nutella crêpe = monster!
That night I made our advent calendar activity to go out to frozen yogurt as a family since it was Ada's 4th birthday!
Ada wrote her first letter to Santa! Well, started to. She started to cry when her R didn't turn out right. Then got really upset when the letter T went into the letter N. I kept telling her that her letters were beautiful and for a barely 4-year-old, she was doing a fabulous job! She insisted that I write the rest of the letter for her. After that, she wrote on the envelope and wrote POLE all by herself (with us spelling it aloud)!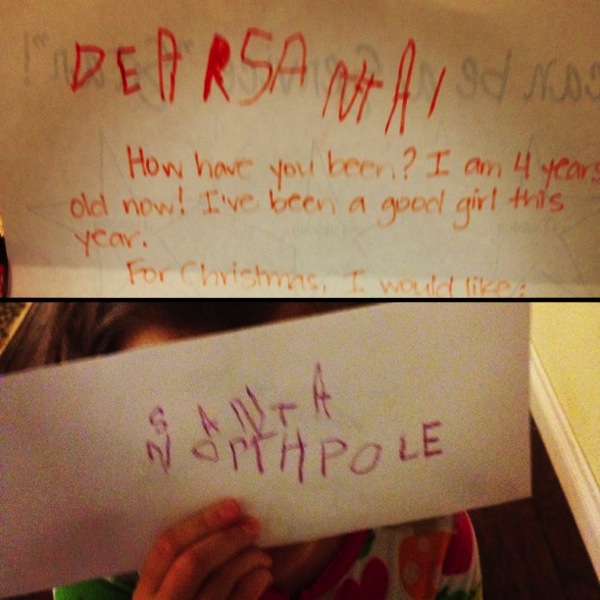 I just love all of our cards coming in the mail! Makes me so happy to watch the holder fill up and hear about all of your families!
In love with our mantel, fireplace, and stockings. Merry & bright!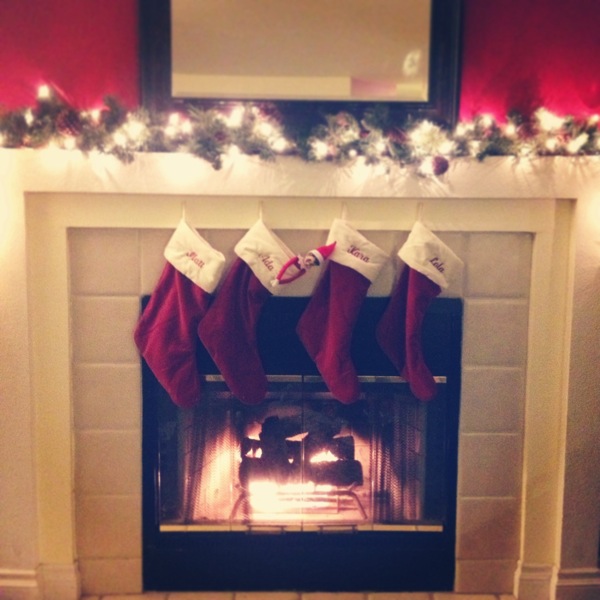 Ada got a birthday treat from Bishop on Sunday and he gave Lola one too :) Cuties in their Sunday best!
Lola while watching the First Presidency Christmas Devotional. She said, "Cozy." Wasn't Elder Nelson's talk awesome?! I was in tears with the children singing.
Hope you all are having a wonderful Christmas season!