This post is sponsored and was created in partnership with @GreenWorks. Thank you for supporting Kara in the Kitchen!
Green Works, the naturally sourced cleaner, is supporting girls in STEM (science, technology, engineering and mathematics) programs to help the next generation of female scientists unleash their power and discover their #NaturalPotential.
Inspired by their own female scientist founder, Green Works is embarking on a multi-faceted integrated marketing campaign in collaboration with the American Association of University Women (AAUW) to engage girls and inspire them to explore careers in science. Check out their inspiring video here!
Being the mother of two girls, I was thrilled to hear about Green Works' campaign! I teach my daughters that they can do and be anything they choose. We decided to try out our own science experiment, making giant bubbles, in our backyard. It was the perfect summer evening activity! 
Here's what you'll need if you want to make some giant bubbles of your own:
3 cups water
1/2 cup corn syrup
1 cup Green Works dishwashing liquid
wire (we used jewelry wire)
large bowl
adorable, curious assistants (optional & highly recommended)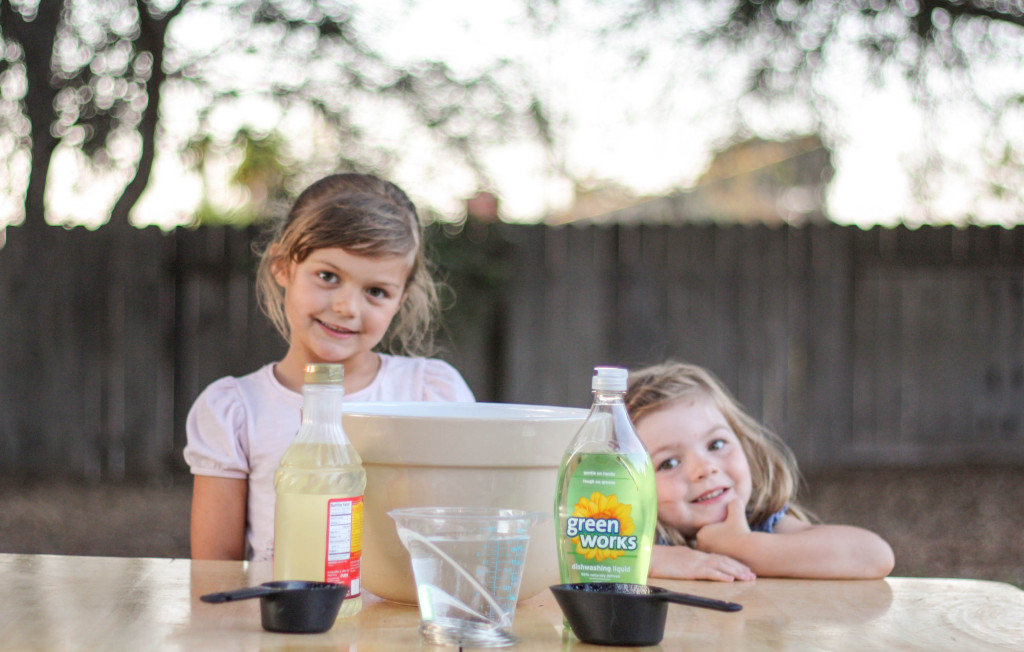 Pour all ingredients into the bowl and mix.
*tip for the corn syrup: spray your measuring cup with cooking spray before filling it, so the corn syrup will slide out easily
The moment that Ada realized corn syrup tastes delicious! Reminded me of Buddy the Elf ;)
Make your wands out of jewelry wire by twisting a circle together and leaving enough wire for a handle. Then dip your wand into the solution and blow bubbles!
Look at Lola's face as she watches her first bubble fly away! Pure amazement and joy :)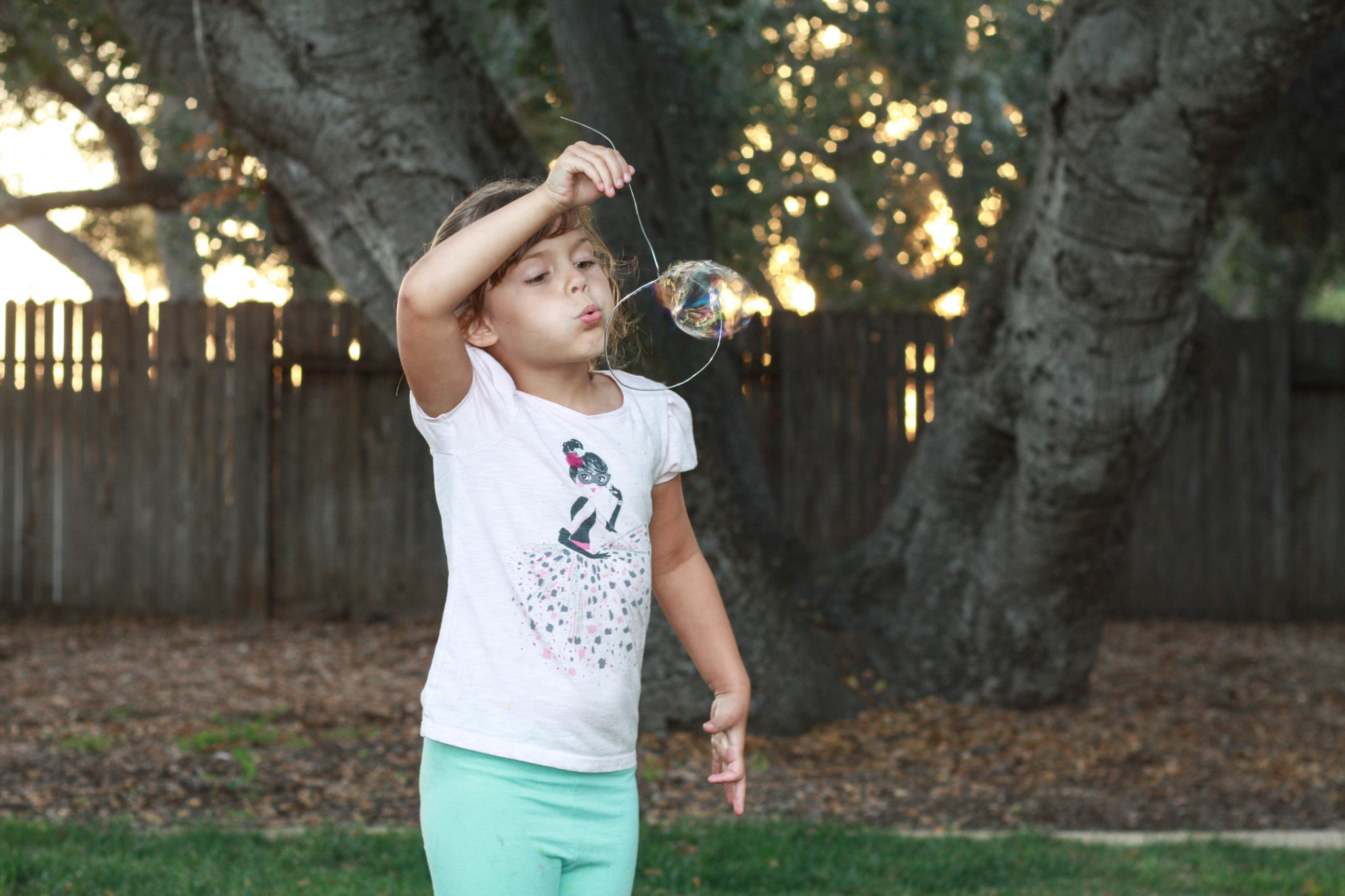 Very serious business, this bubble stuff.
Maverick loved to chase and pop the bubbles as they fell to the ground.
Science is so much fun! I love playing with and teaching my girls. They know that they can do anything when they grow up! 
Have fun creating, learning, playing, and teaching your girls that STEM disciplines aren't just for boys!