I participated in an Influencer Activation on behalf of Influence Central for Neutrogena. I received samples to facilitate my review and a promotional item to thank me for my participation.
Summer is here! Hooray!! We got a little pool for the back yard and the girls love it. They spend hours swimming around and making up new games to play! Both of my girls have sensitive skin and have struggled with eczema. When I heard that Neutrogena's sunscreen had received the Seal of Acceptance from the National Eczema Association, I perked up! Ada broke out in a rash after I had put a sports sunscreen on her for a pool day at school. It was too heavy and greasy for her sensitive skin. Since I stopped using that and started using Neutrogena, she hasn't had any breakouts. It goes on light and provides all-day coverage for the pool and beach!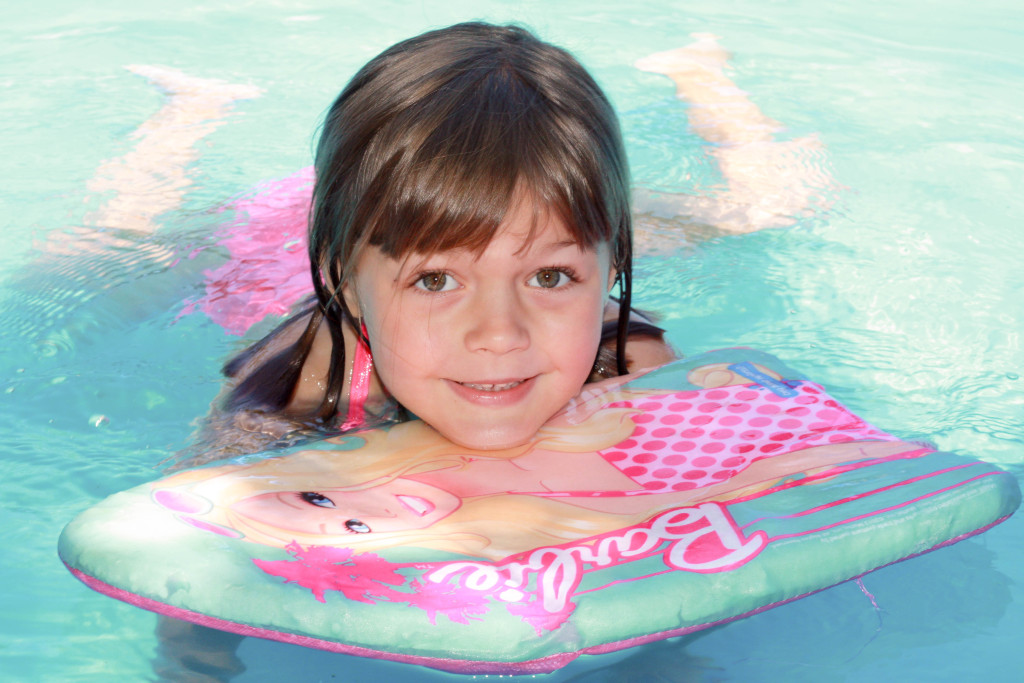 The sensitive skin (left) is what I've been putting on my girls. It lasts hours in the sun and water and is light enough for their sensitive skin. The pure & free liquid (center) is perfect for your face. I wore it to the beach on Friday under my makeup with no issues or buildup. The pure & free baby (right) is applied like a deodorant stick and good to have for reapplications throughout the day. 
The girls helping each other out with reapplications :) My advice is to get everyone covered in sunscreen before you get outside. I lather my girls up before we get to the beach so that I don't have to compete with the exciting surroundings and worry about coverage. It takes 15 minutes to gain that protection, so better to have kids all ready to go play than wrestling with sand and water. 
I hope everyone has a safe, SPF covered summer! I need to take my advice and cover my skin better. I completely burned my neck and chest because I didn't reapply! : /