Halloween!! Oh my goodness, Halloween. So much fun but kind of glad it's over :)
Girls eating apple cider popsicles at Gopher Glen: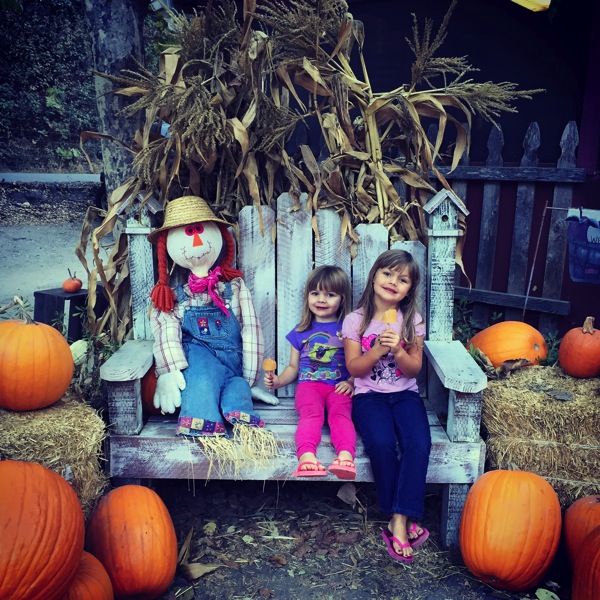 We had two weekends of festivities. Carnival at Alice Shaw: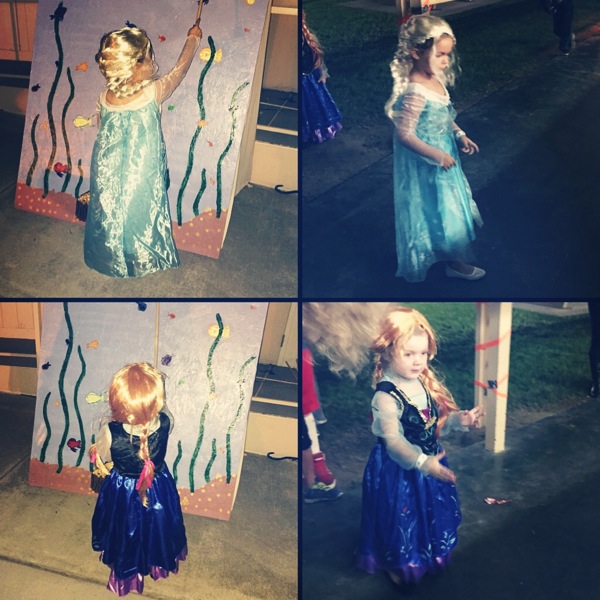 Mummy Snacks for Ada's Preschool class:
She wrote all of her classmate's names on the bags, it was so cute!
They had pajama day and the high school kids put on a carnival with face painting, pumpkin painting, and games.
Ward Trunk-or-Treat with Katy Perry, Michael Jackson, Elsa & Anna!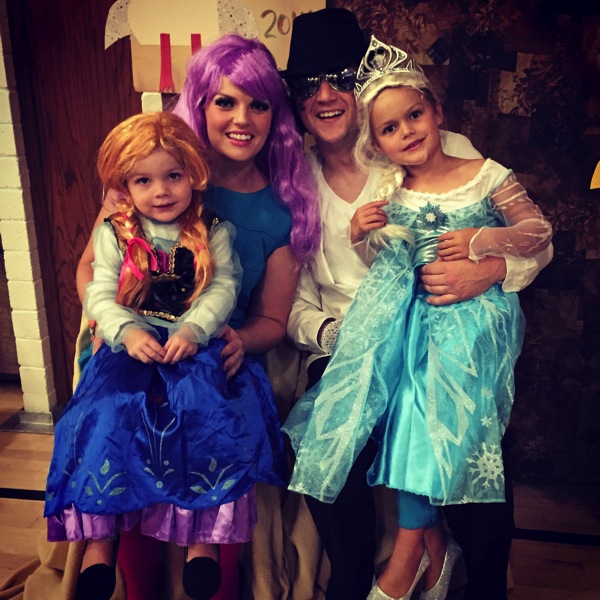 We had a carnival inside at first and then Trunk-or-Treating outside. We've been praying for rain, and then it came in the middle of handing out candy in the parking lot! Torrential downpour!! Luckily, we were all in the trunk and closed it up before getting soaked.
Matt & I dressed up as the King & Queen of pop (in our opinions) :) I did You're Gonna Hear Me Roar nails, giant false lashes, & had to get a pic with my Aunt Liz as a Minion! So much fun dressing up :)
We went to a fun party & they had these syringes with Jell-o in them :) I'm bummed I didn't take more pics because everyone's costumes were so good!!
Ada in between an Anna & Olaf pumpkin – it was definitely a Frozen Halloween! A guy in our neighborhood has been carving these beautiful pumpkins since I was little.
Favorite was when I asked Matt to go dance in the rain and he said, "I was just thinking that!" Love this boy that makes me laugh :)
Hope you all had a great time celebrating Halloween!