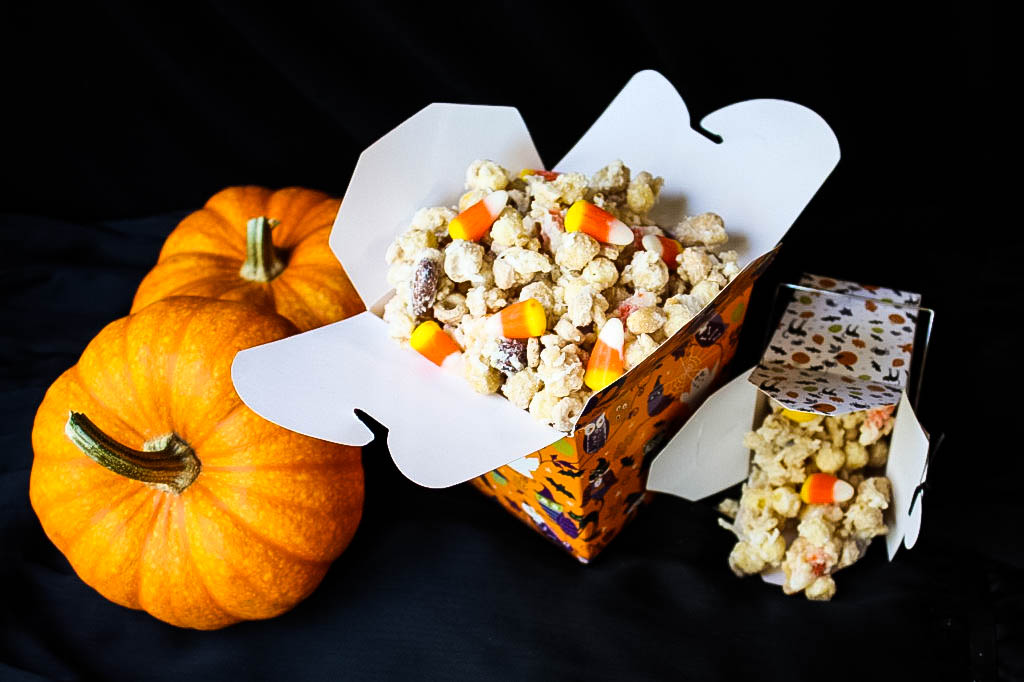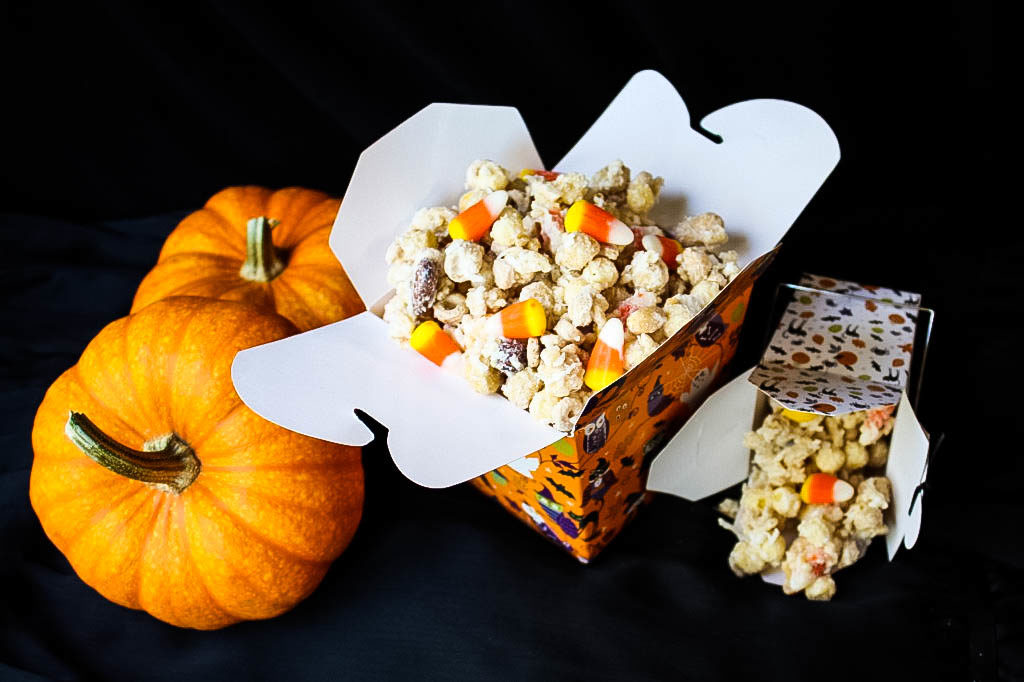 Are you ready for some spooky Mummy Halloween Snacks? These come with a warning: HIGHLY ADDICTIVE! They have that perfect sweet and salty combination. My Nana makes this at Christmastime without the candy corn and calls it Reindeer Fodder. I thought why not add in some candy corn and call it Mummy Snacks?! She approved :)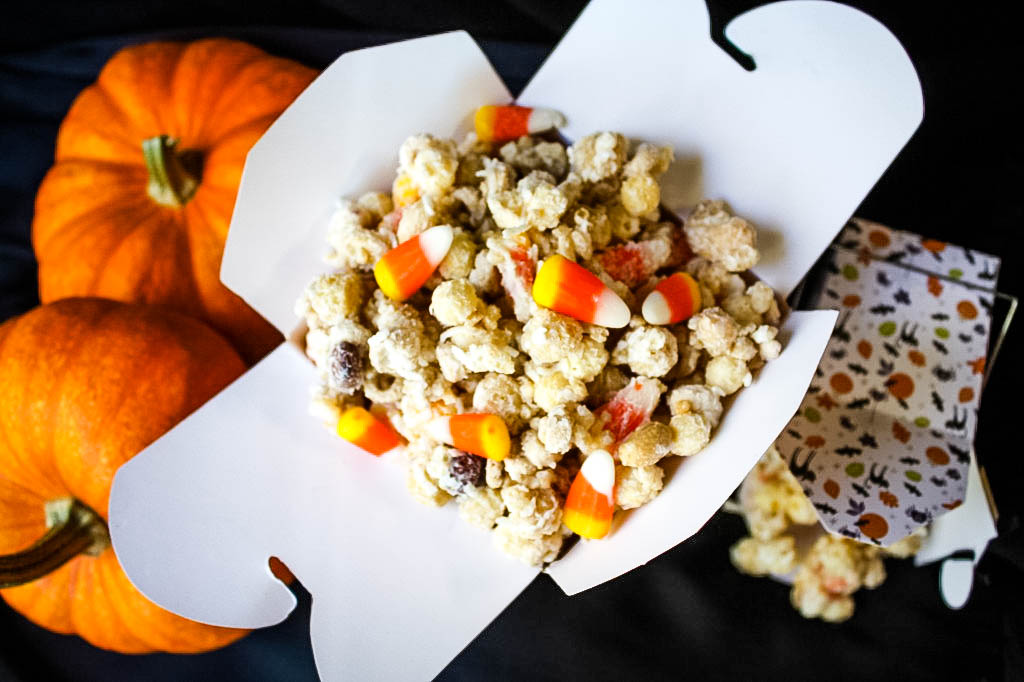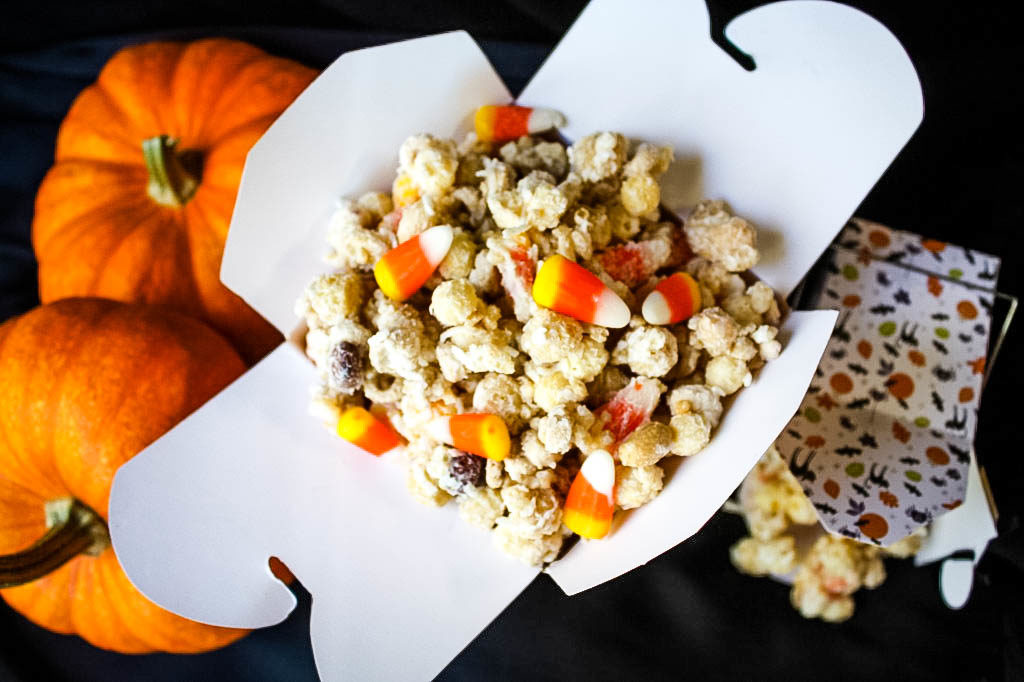 Mummy Snacks are a huge crowd pleaser! I brought it to a Halloween party and people were grabbing more out of the bowl as I was walking out the door. I've put it in festive Halloween baggies as treats for classrooms, brought it to activities, and made it as gifts for neighbors. It's so incredibly easy, too! When you are a parent on Halloween, you are busy getting everyone's costumes, make-up, and hair done just right that you don't have time for anything too complicated. Mummy Halloween Snacks just require mixing and stirring, you don't even have to turn on your oven! Win-win. Kids and adults alike go crazy for Mummy Snacks! Hope you enjoy.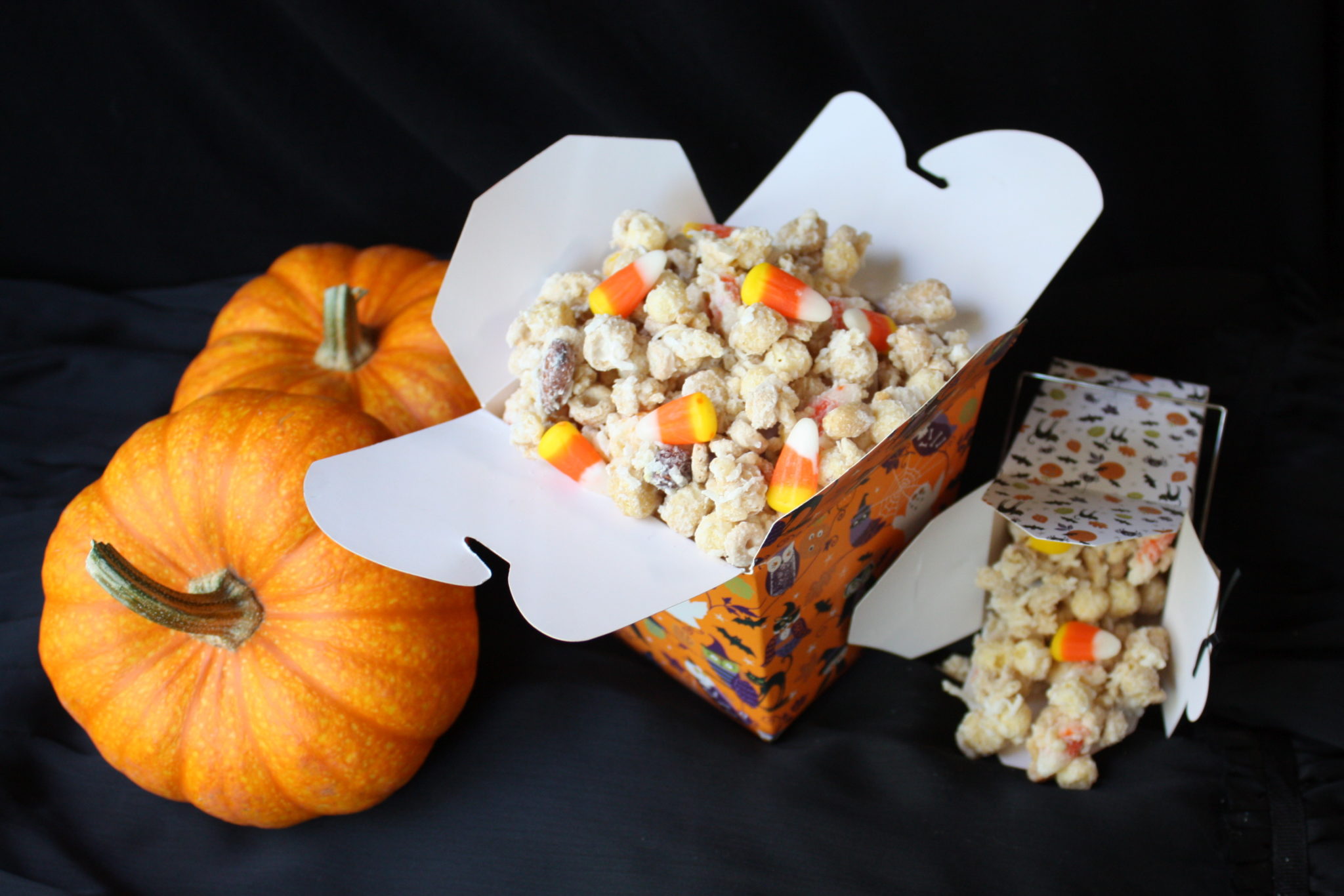 Mummy Snacks
Ingredients
2

lbs.

almond bark or candi quik

3

Cups

Kix

3

Cups

Peanut Butter Cap'n Crunch

3

Cups

Cherrios

3

Cups

Rice Krispies

1

Cup

shredded coconut

19

oz.

mixed nuts

12

oz.

candy corn
Instructions
Mix all of the dry ingredients in a large bowl.

Melt the almond bark according to package directions.

Pour melted almond bark over dry ingredients and combine, turning and lifting carefully until everything is coated.

Turn out on wax paper to let cool and harden.

Once cooled, break into chunks and place in serving container.

Enjoy!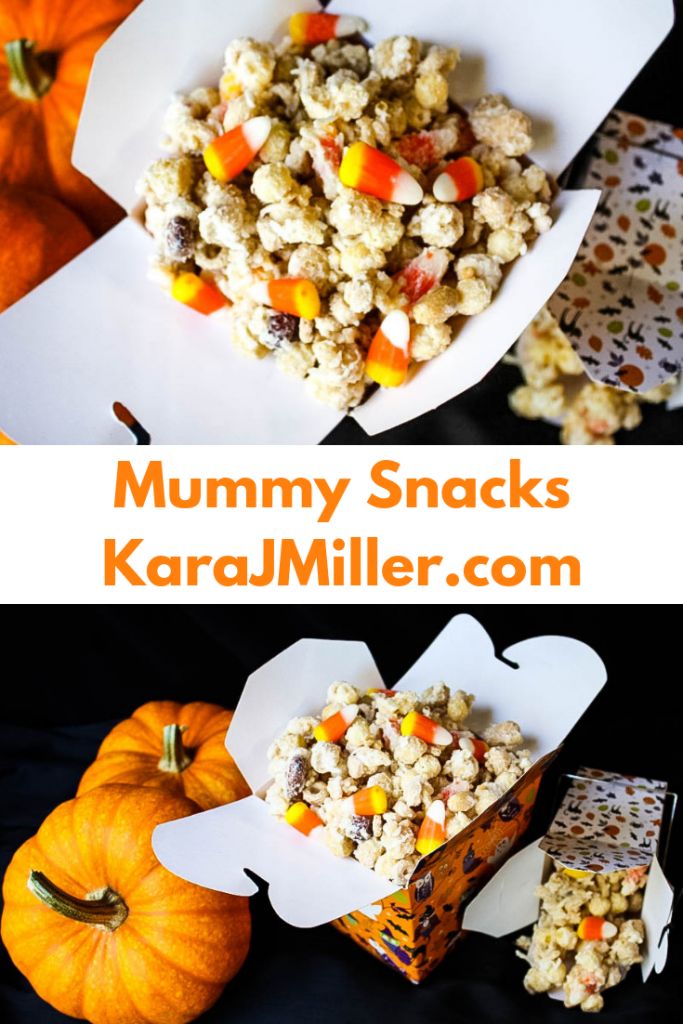 Have you been thinking about going to Disneyland this Halloween season? Check out my post here for the best deals on tickets and travel packages!