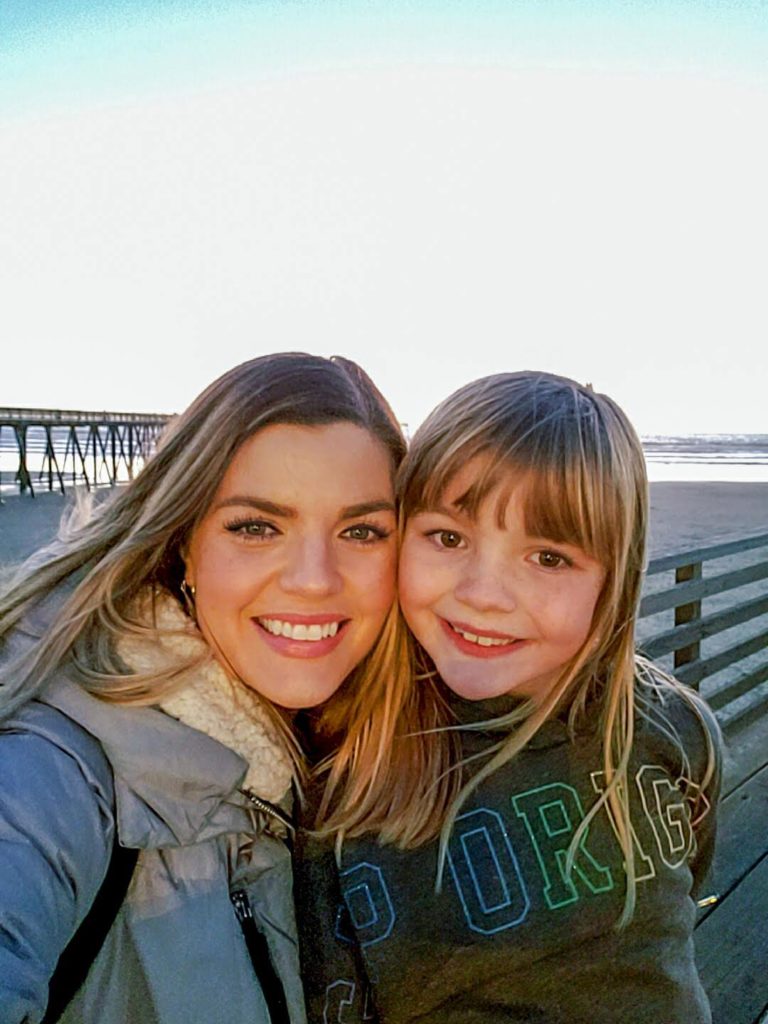 Do you choose a word for the year? Have you made goals and resolutions? Last January, inspired by Gretchen Rubin and her sister Elizabeth on the Happier Podcast, I made a list of 18 things I wanted to do in 2018. Some of them were serious resolutions, others were goals just for fun. I usually don't make resolutions and write them down, but it was fun to do! I checked in monthly to take inventory and see how I was doing. Here's how I did:
Kara's 18 for 2018
SHINE – this was my word for the year. I did it, and am proud of myself!

Go to Portland & Paris – done!

Read the Book of Mormon – almost! 

Make more videos – done, but would have liked to have made more. 

Grow my hair out – done!

Get the girls' passports – done!

Make my health & fitness a priority – stayed about the same

Work with a brand for a crazy huge paycheck – done!

Paint watercolors more – didn't do.

Use my influence to share the Gospel – done!

Buy a swimsuit that I love and feel great in – done!

Buy a bra that fits and flatters – done!

Have family over for dinner more – done!

Throw a housewarming and game night party – not done. Not having a banister and the kitchen redone kept me from it :( 

Get more affiliate sales – stayed about the same 

Take the wallpaper down & paint the kitchen – halfway through the wallpaper, haven't painted

Focus on my babies, not my phone – did a 10 day social media fast that really helped, still working on it daily

Make $X/month – didn't hit my giant number, but increased from last year so I'm happy! 
Matt and I also made vision boards which was so much fun. It was pretty crazy to look back and see the things that came to fruition, and I loved having a visual reminder of my goals above my dresser. We still need to make our vision boards for this year! I have finally decided on my 19 for 2019. Here's what I have lined up:
Kara's 19 for 2019
GROW (my word for the year)

Be more stylish

Have better posture

Get to 10K Instagram followers

Get to 25K sessions (30K pageviews) a month on my blog

Get into Mediavine ad network

Help my readers with each blog post

Scheduled dates with Matt

Scheduled Temple days

Go to church together & be on time

Read my scriptures daily

Go to Disneyland!

Move more

Get on TV

Put my phone down when my kids talk to me

Smile more

Cook and bake more

Do the things that make me feel good

Take care of my hair and skin
I would love to hear what your word, 19 for 2019, goals or resolutions are for this year! Is there anything that I can do to help you with them? Happy New Year!