My husband would eat this chili every day if I'd let him. It's been his birthday dinner of choice just about every year we've been married! It works out perfectly because he's a November birthday, so the weather cools down and I feel like making soup.
I am so proud of these pictures that I had to re-blog this recipe. I love the steam rising up out of the soup (shoup in Ada's words).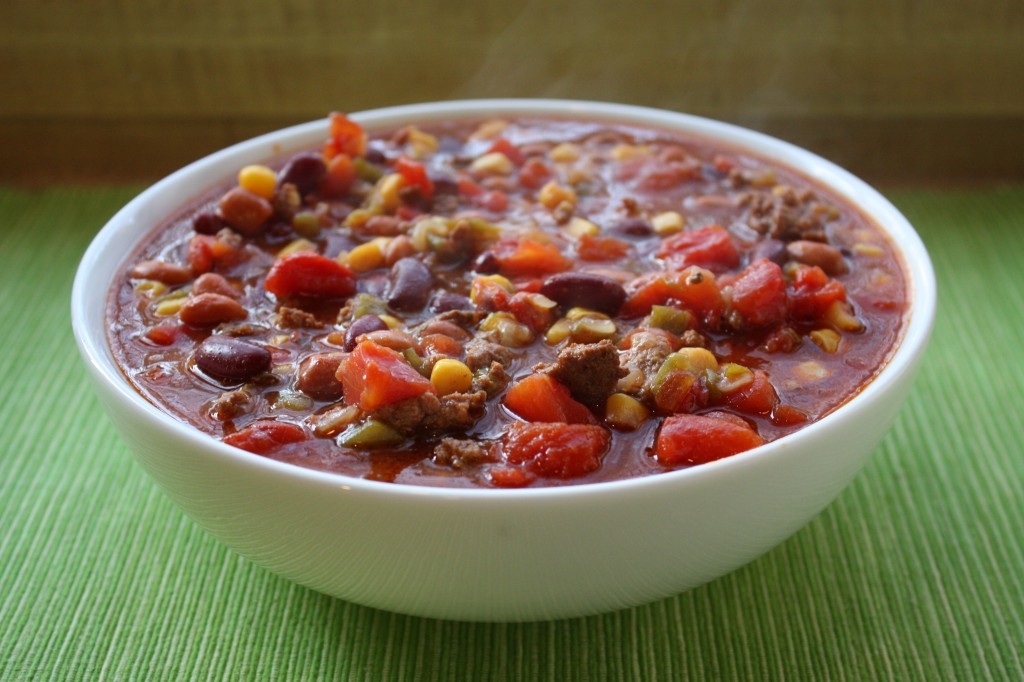 Makes you want to dive right in!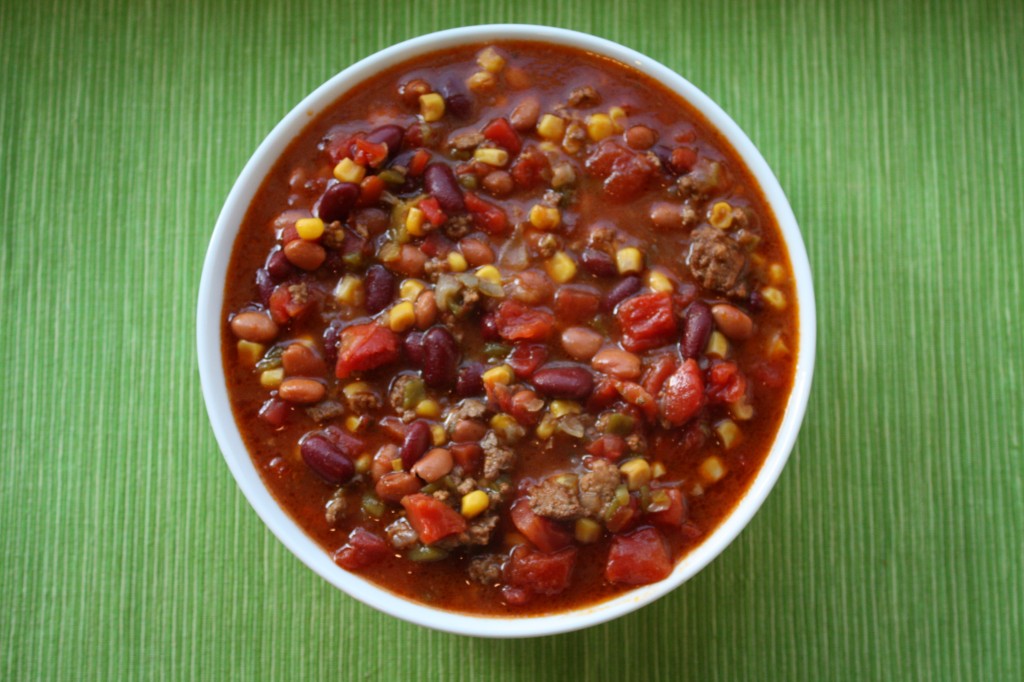 I got an exciting text from my sister-in-law, Alissa, a couple of weeks ago. She entered this recipe in her ward's chili cook off and WON! Here's a picture of her with her prize. So yes, this recipe is now officially award-winning, and I like the way that sounds. Look at cute little Eve bundled up on her momma, she is one month younger than my Lola.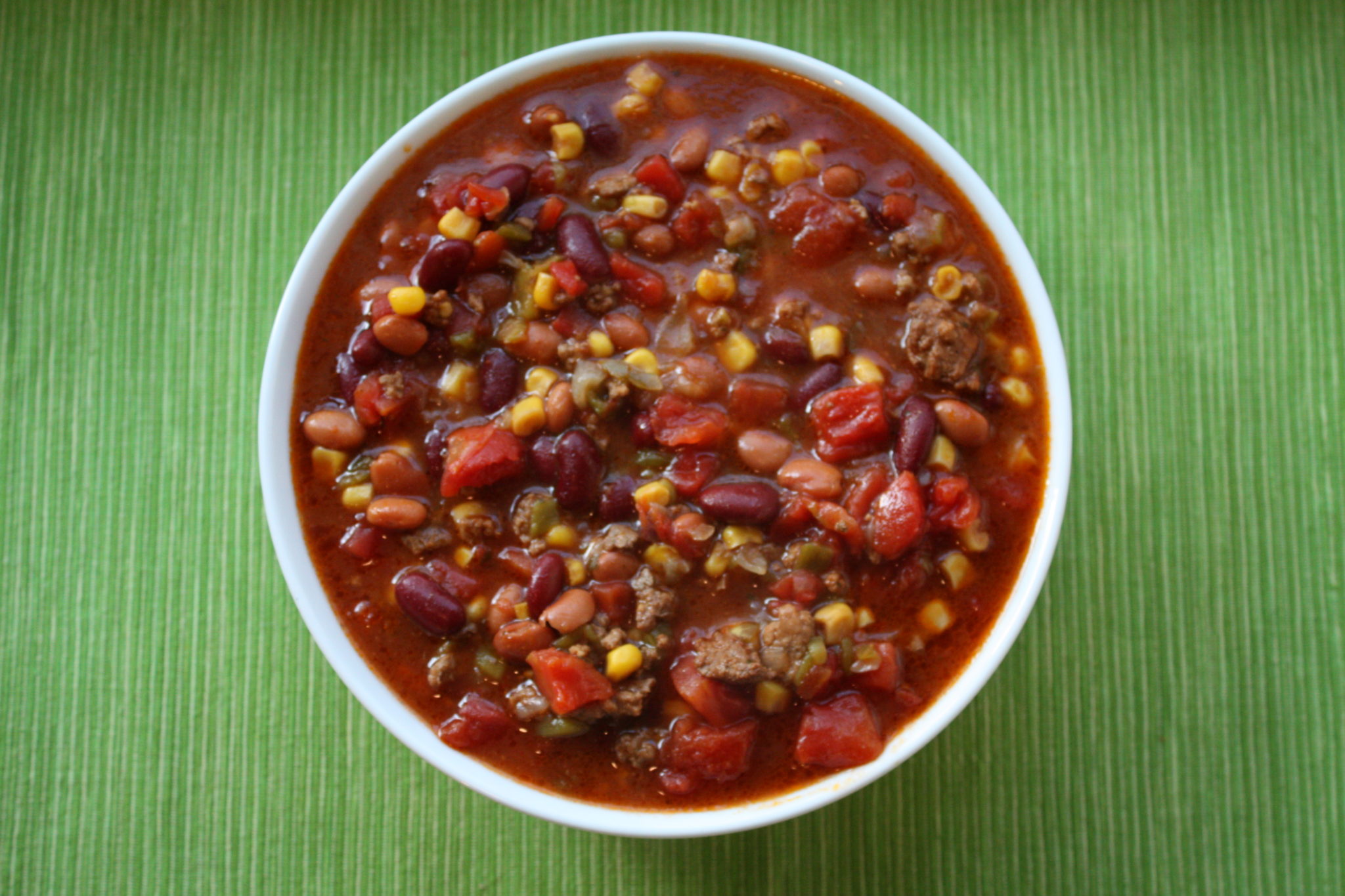 Matt's Favorite Award-Winning Chili
Ingredients
2

lbs.

ground beef

2

cups

diced onions

2

15 1/2 oz cans pinto beans

1

15 1/2 oz can pink kidney beans

1

15 1/4 oz can whole kernel corn, drained

1

14 1/2 oz can Mexican or Italian-style stewed tomatoes

1

14 1/2 oz can diced tomatoes

1

14 1/2 oz can tomatoes with chiles

2

4 1/2 oz cans diced green chiles

1

1 1/4 oz package taco seasoning mix

1

1 oz package ranch salad dressing mix

For Garnish:

Corn Chips

Sour Cream/Ranch Dressing

Grated Cheese

Green Onions

optional
Instructions
Brown ground beef and onions in a large skillet; drain excess fat, then transfer browned beef and onions to a large slow cooker or stockpot. Add the beans, corn, tomatoes, green chilies, taco seasoning, & ranch dressing mix, and cook in a slow cooker on low for 6-9 hours. Or simmer over low heat for about 1 hour in a pot on the stove. Top with garnishes of choice and enjoy!