I am about to share one of the most beloved recipes in my family with you! These rolls are THE rolls for holiday feasts. They are buttery, light, and melt in your mouth. My Nana made them for as long as I remember from the Better Homes cookbook she received as a gift at her bridal shower 56 years ago! She passed the baton to me a while ago and I have been making them for the past 4 or 5 years. They are a tradition of love.
Nana's Butter Roll Recipe
3 1/2 cups all-purpose flour
1 package active dry yeast
1 1/4 cups milk
1/4 cup sugar
1/4 cup shortening
1 teaspoon salt
1/2 cup butter, melted
1 egg  
In mixing bowl, combine 1 1/2 cups of the flour and yeast. Heat milk, sugar, shortening, and salt just until warm (115-120 degrees), stirring constantly until shortening almost melts. 
Add to dry mixture; add egg. Beat at low speed for 1/2 minute, scraping bowl. Beat 3 minutes at high speed. Stir in remaining flour to make soft dough. Shape into ball. Place in lightly greased bowl; turn once to grease surface. Cover; let rise in warm place until double (1 to 2 hours).
Mary Davis, the Home Ec. teacher at Lakeview Jr. High taught me this trick to speed up rising time. Heat a damp cloth in the microwave until steaming, then place over dough. Let dough rise in the microwave but don't turn it on. The microwave acts as a little incubator and cuts your rising time in half!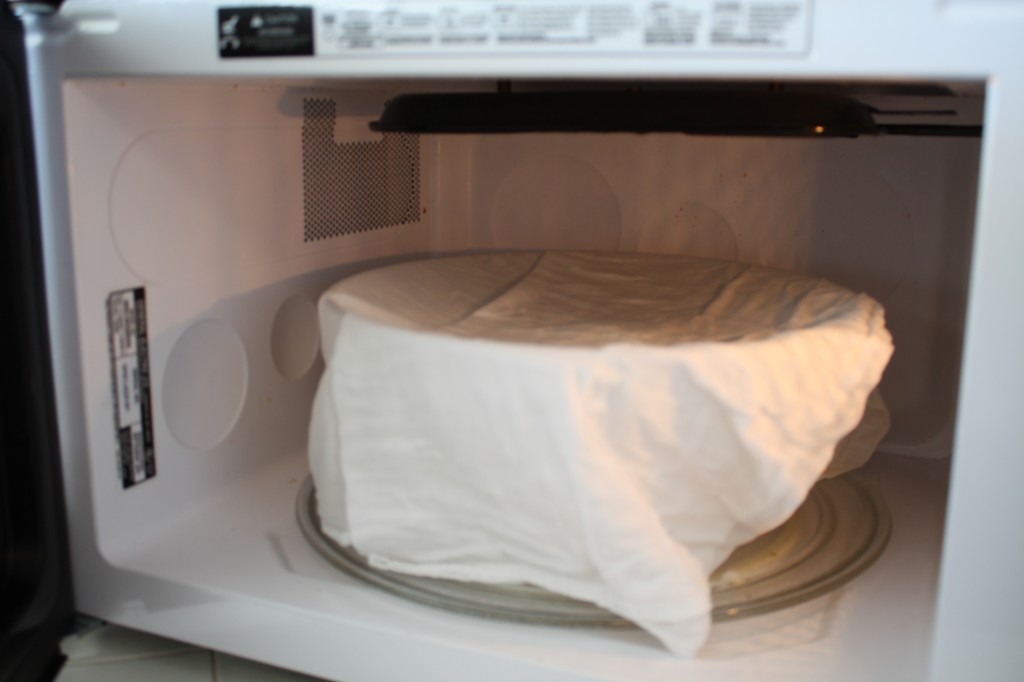 Punch down; turn out on floured surface. Cover, let rest 10 minutes. This is where Nana adapted the recipe and made these rolls incredible. Separate dough into two balls. Roll out into a large circle about 1/4 in. thick, and cut into 16 pizza-like slices.
Take each slice of dough and dip in melted butter. Roll from large end to tip and place in pans. No need to grease them because of the butter :)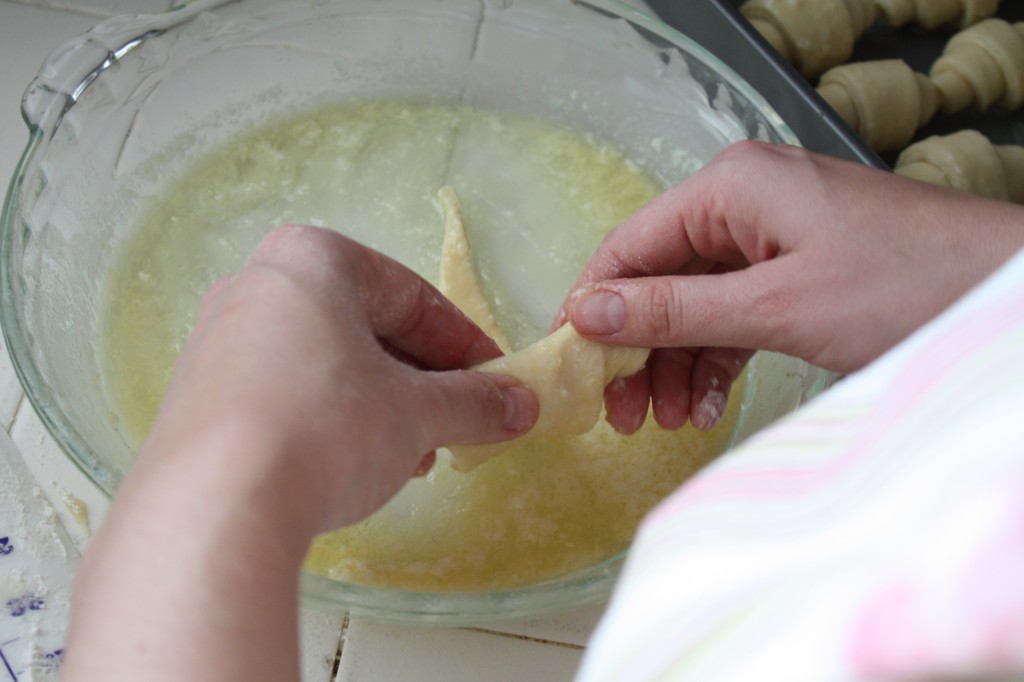 Cover, let rise in warm place until doubled in size (30-45 minutes).
Bake in greased pans for 10-12 minutes at 400 degrees. Makes 2 to 3 dozen rolls. ENJOY!