Yesterday I felt famous. Lola insisted on taking pictures of me as I worked out. It's a rough life!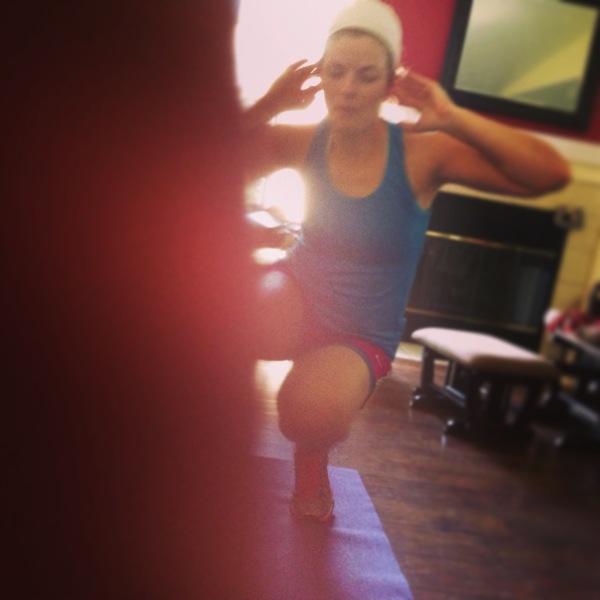 We went to Matt's parents' house for FHE last night and Lola appeared with this wig on!
Tonight we tried to go to the new movie theater at the mall. It was $2 movie tickets and the entire city had the same idea we did! 10 min. before the show wasn't early enough to get there, they were already sold out. So we walked around the mall and the girls handled it really well. 
They loved the pet shop & were cracking up at the mice running in a wheel.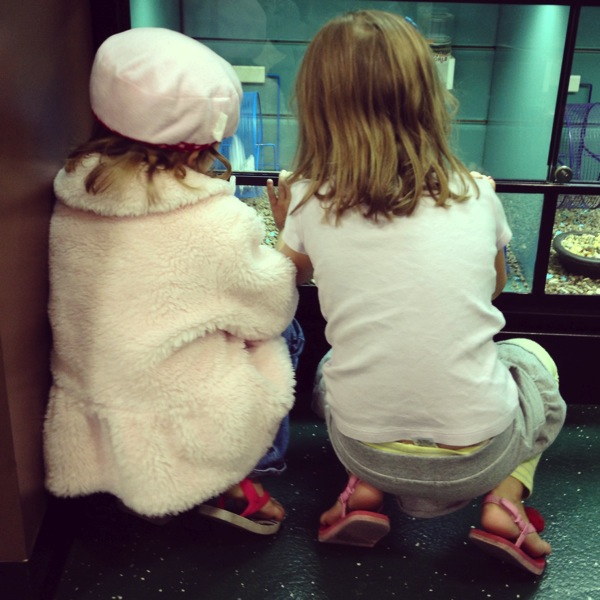 Then to Bath & Body Works where Lola just made herself right at home!
Notice how she put her hat on inside out…and she has flip flops on with a giant coat & hat! Definitely a California girl.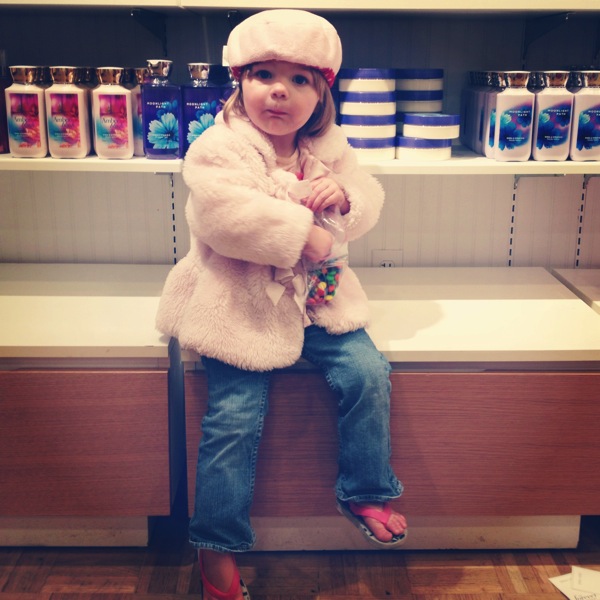 So I mentioned that we've been looking for area rugs. Tonight, I went to Target and found one that I love! It's a 7 ft. x 10 ft. brown shag and looks perfect in our living room. I'll post a pic when I get a good one of it. Anyway, I got the best deal on it! It was originally $200. They had a sign that said 15% off special sale on area rugs. In addition to that, I had a 15% off Cartwheel coupon. Then I had a printed coupon for $5 off a home purchase. Then my REDCard gave me another 5% off!!!!! After all of that, it ended up being $139!!!! The checker said I was the winner of savings that day and  totally gave me a high five! I smiled all the way home after loading that beauty in my car by myself.  
What's the best deal you've ever scored?
What is your favorite candy? – Lola is eating M&Ms & Jelly Bellies in that picture, she would pick out the jelly beans and give them to Matt. Chocolate went into her mouth. Definitely my daughter :)