Thursday morning, we left home at 3:15 AM to drive down to LAX for our 8:30 AM flight. I didn't sleep at all…I get wound up packing and then stress about sleeping through my alarm. 
So I just made sure we had everything we needed. Girls' backpacks were packed full of snacks and activities & the suitcase was filled with layers and layers of clothes.
It was pouring rain in LA and we got parked, on the shuttle, and to the airport fine. Ada was happy as a clam as we stood (forever) at the check-in line.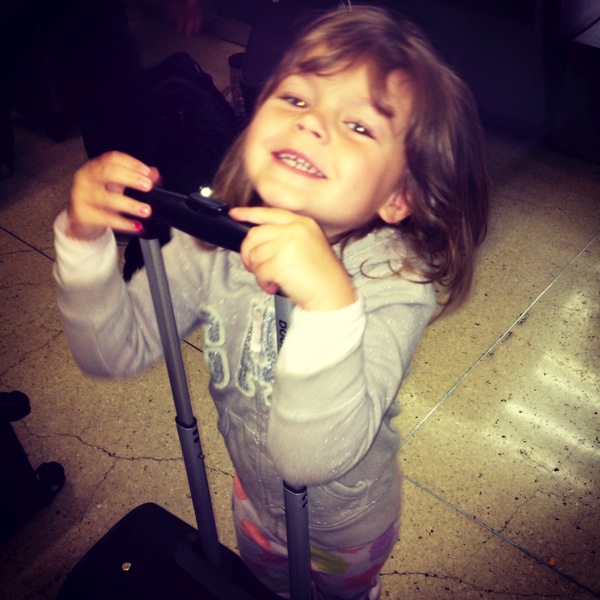 Lola was happy watching the planes come and go, snacking on a PopTart. 
We got on the flight, with Matt & Lola sitting in front of Ada & I. The in-flight entertainment was SO worth it! Ada loved it and I got to take some cat naps.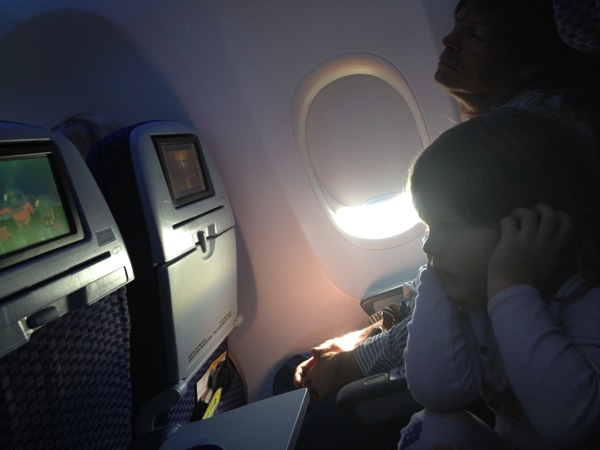 We landed in Dulles and it was freezing cold! We got the carseats in and scored a free upgrade! Ada said, "I'm just really tired right now." and put her head to the side and fell asleep!
I did a little research before our trip and saw that there was a Cafe Rio close to the airport, so we went there. It was incredible, as always!! 
The next morning, I got up and ready to head up to Mixed Conference at Mountain Lake Resort! The girls were SO tired and still on CA time, so I just kissed their sweet faces goodbye and took pictures of them ;) 
The drive up to the resort was so peaceful (no kids!) and the fog at the top of the mountain was beautiful. 
Mixed was such an amazing time! I can't wait to share with you. We travel home tomorrow and I'll try to get a recap up as soon as possible. 
How was your weekend? Do anything fun?