My mom is the best. She had the girls over for a sleepover and they were in heaven! When I dropped them off, I got these adorable pics of the girls. Sisters can make you laugh like nobody else!!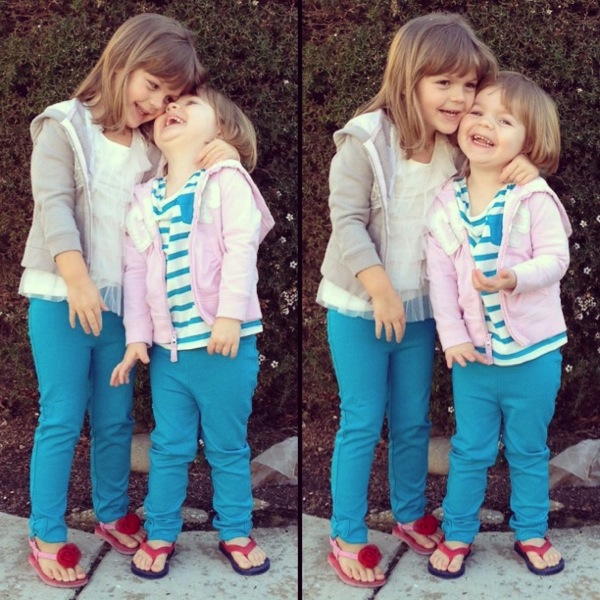 Matt and I went for a run along the beach and pier in Pismo, then had our favorite clam chowder at Splash Cafe. It's so nice to go out to eat and not be interrupted :) 
We came home and put the girls' mosquito nets (just for looks – not really to protect them from bugs) and chandeliers up over their beds. When they saw them the next day, they were SO happy!
Ada took a ballet class through Parks & Rec with my best friend's daughter. It was so fun to see them all dressed up and all of the little girls running around in tutus. 
She loved it :)
Ava & Ada, taking ballet classes together just like their mommies did!
My girls in their shades at Costco after a class.
On the last day of class with a bow in her hair from Minnie's playset and dress-up slippers because I could only find one of her ballet slippers. She didn't mind one bit :)
Next time, I won't go through Parks & Rec. It was fine for a first time class, but she didn't learn much. I think we'll do Allan Hancock like I did growing up!