I am a member of the CollectiveBias® Social Fabric® Community. This shop has been compensated as part of a social shopper amplification for #CollectiveBias and its advertiser. #HealthcareClinic
Do you know when I usually get sick? Saturday night or Sunday morning. This is a huge problem because most doctors' offices and urgentcares are closed on Sundays. No bueno! Well guess what's open on Sundays?! Walgreens Healthcare Clinics.
The nearest one to me right now is in Las Vegas, but I'm hoping they will migrate further West to us in CA!
Without further ado, here is the list of the top 2 times I needed a Walgreens Healthcare Clinic.
1. The time I got pinkeye. Over and over again.
I have this theory. It's that people with larger eyes get pinkeye more often. It sounds crazy, but most of the people (myself included) that get this nasty virus have big eyes! When I worked in elementary schools I got it a ton. It's so contagious that someone infected could touch a door handle and then you open the door and get it. It's the worst because when I wake up with a gunky eye, I know all I need are the prescription eyedrops and the pinkeye will be cleared up in a couple of days.
This is a problem when everyone is closed on Sunday! Enter Walgreens Healthcare Clinics. I could have gone in, received a prescription, and had my prescription filled right there!
This picture is after it cleared up. You're welcome :) This is what I do when my kids won't pose for a picture with me. See? Big eyes.
2. The time Matt's sore throat tried to kill him.
Here's how last September looked for us:
– Ran Ragnar Napa the weekend of the 20th-21st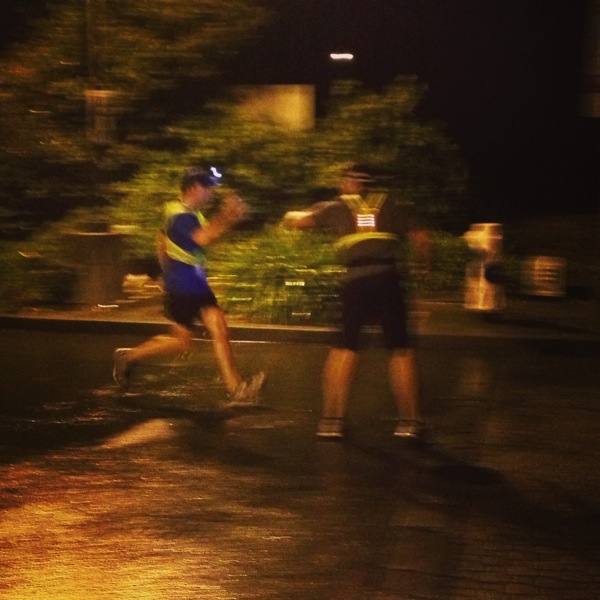 – Moved on the 29th (technically the 30th because we left Santa Cruz around 1 AM)
– Matt started work at his new job on the 30th after only 1.5 hours of sleep.
Bottom line, lack of sleep and major stress caused him to get sick. He could barely swallow or talk his throat hurt so bad. He was having trouble hearing, too. His insurance didn't kick in at his new job for 90 days, so we were feeling pretty scared about the giant bill we'd have after moving expenses and putting a deposit down on our new place. He ended up at the ER once and then Urgentcare the next day. I know that if we had a Walgreens Healthcare Clinic nearby – he would have been able to get the antibiotics he needed without those multiple expensive trips.
Walgreens Healthcare Clinics, please come to Santa Maria, CA! We need you! To find a Walgreens Healthcare Clinic near you, search here.