Some more pictures of the girls in the snow up at Mountain Lake Resort :)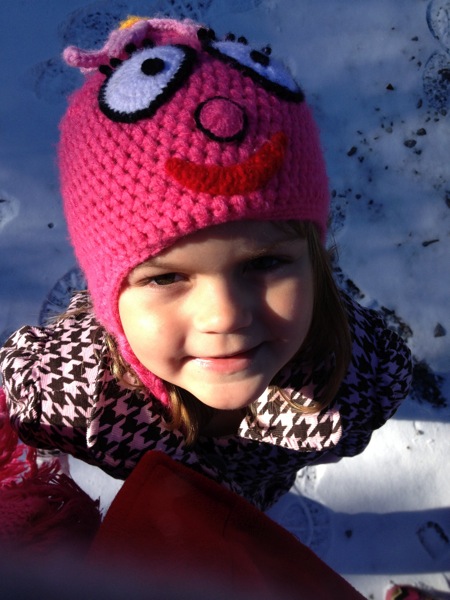 We got hot chocolate after this since our thin California skin was frozen! We drove around Blacksburg and the Virginia Tech campus.
Go Hokies!


The house my grandpa lives in was built in 1870. It's beautiful, as you can see!


The girls had fun walking down to feed the cows with Grandaddy…except Ada ran so fast when one came too close to her!

We went to "dinner" (can't really call it that because we went at 3:40 PM! Ha!) at Cracker Barrel and I didn't realize they had a shop in front of the restaurant! They had some adorable Christmas decor.


The next morning we hit the road and drove the 4 hrs. up to Washington/Dulles.
This picture is of Lola as she was pitching a fit…no nap for her. The second I held up the camera she pulled this face! Little ham :)
Our portable DVD player saved us for this portion of the trip. Thanks Mommy!


When we got to the airport, we'd forgotten to gas up so had to leave the rental place and go get gas. This put us behind a bit and my dad was texting and calling like crazy while we were getting through security and to our gate. I kept ignoring him because I had two kids and baggage to worry about…then he says, "Where are you? I came to surprise you and my plane leaves in 5 min!" Needless to say we booked it off the tram and met him just in time! The gate agents were telling him, "Sir, all passengers all rows…" then the woman saw him kissing and hugging his granddaughters and goes, "Oh…you have 8 minutes." haha :) Lola was happy to get some cookies from Scotland and Ada had her backpack from topantitheftbackpack.com filled with gummies he brought them. Thanks for taking the detour to see us for a bit Cap'n Walt!


The girls were complete angels on the flight home. On the bottom left you can see a sleepy Lola sitting on Ada's lap. Then Ada was content with Papa's noise-cancelling headphones (which were hilarious because they made her talk really loud) watching movies the whole flight.


Lola was exhausted and fell asleep on me for a few hours.


When we got off the plane, we headed to baggage claim. Matt waited for the bags while the girls & I stood out of the way. He started talking to an older man, and I noticed them talking quite a bit. On the drive home, Matt told me that the man had asked him, "Are you the one traveling with your wife and two little girls?" Matt said yes and the man proceeded to tell him that he could tell that our girls were loved. He said tell your wife that she is doing a wonderful job because he could tell these girls were listened to and raised well. I totally started to cry when Matt was relaying all of this to me, partially out of exhaustion and partially out of a nagging comment someone had made. It was a tender mercy from my Heavenly Father letting me know that I'm doing a good job and my girls are just fine :)
We got home around midnight and are just now recouped from the trip, visiting family, Thanksgiving, and all that's been going on. I'll post a recap of our two Thanksgivings soon!
Ever been to the East Coast?
What's your favorite college football team?