Are Carnival Cruises good for families with kids?
YES! Carnival Cruise Lines are great for families with kids. They cater to children with kids clubs, waterslides, and a special Dr. Seuss breakfast. We found the staff on the Carnival Inspiration to be incredibly friendly. They remembered my children's names and would call them by name as they said hello around the ship and at meals. They even told them about the special kids menu items for meals and dessert that weren't on the regular menu. The girls loved dancing with our waitstaff at night! Who are we kidding, so did I.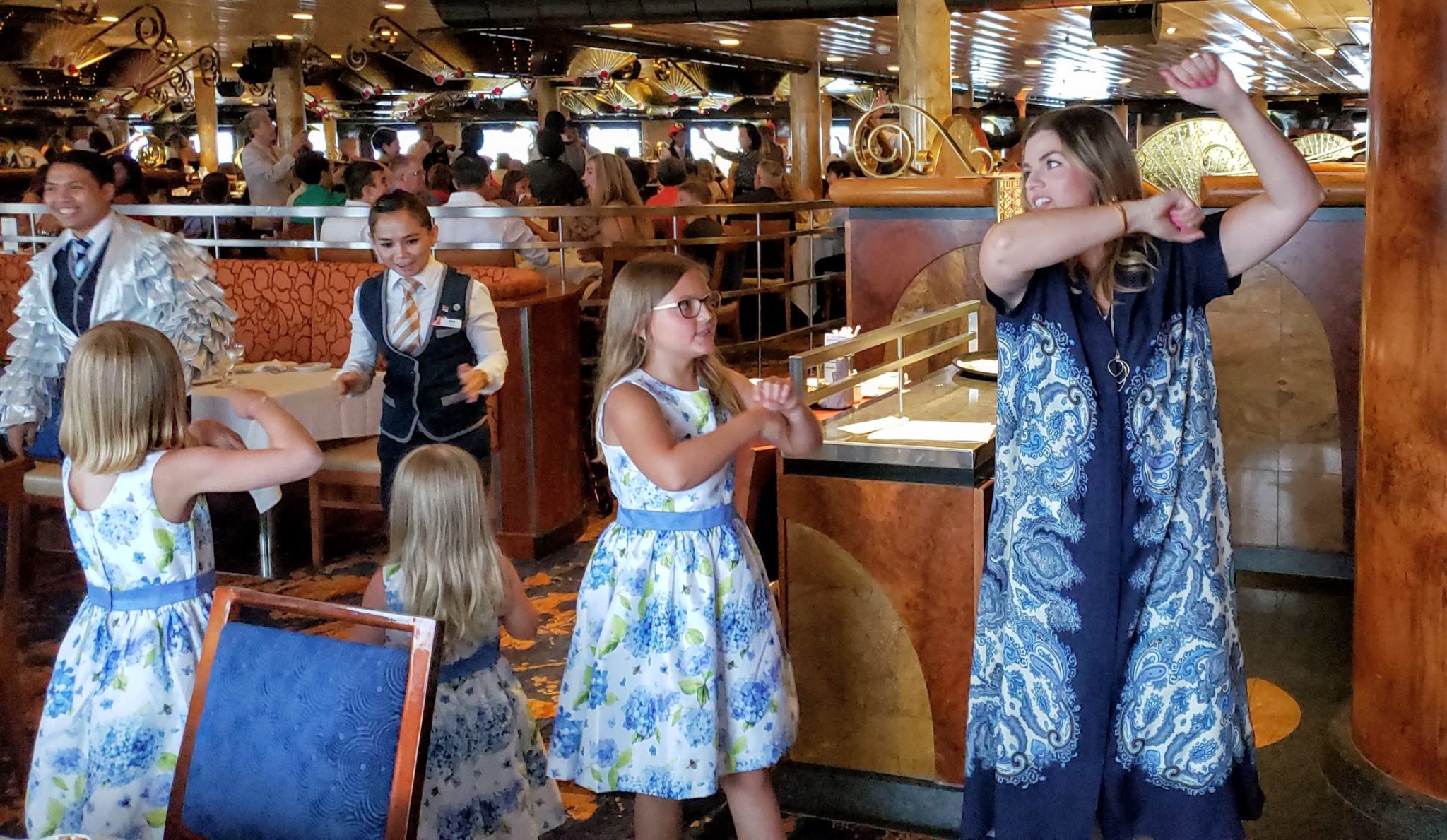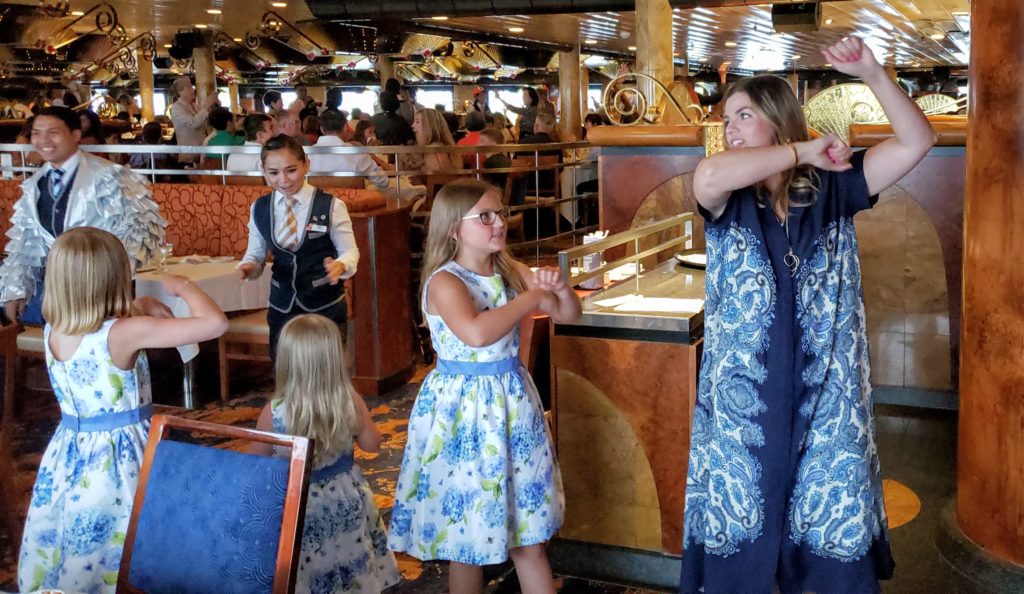 Carnival Cruise Lines has the option of the Dr. Seuss breakfast which we enjoyed. The girls loved meeting Thing 1 and Thing 2 and the Cat in the Hat! The food was a little too sweet for my liking (more like dessert than breakfast), so I ended up eating Lola's scrambled eggs. Be prepared for that if you're planning on doing the breakfast.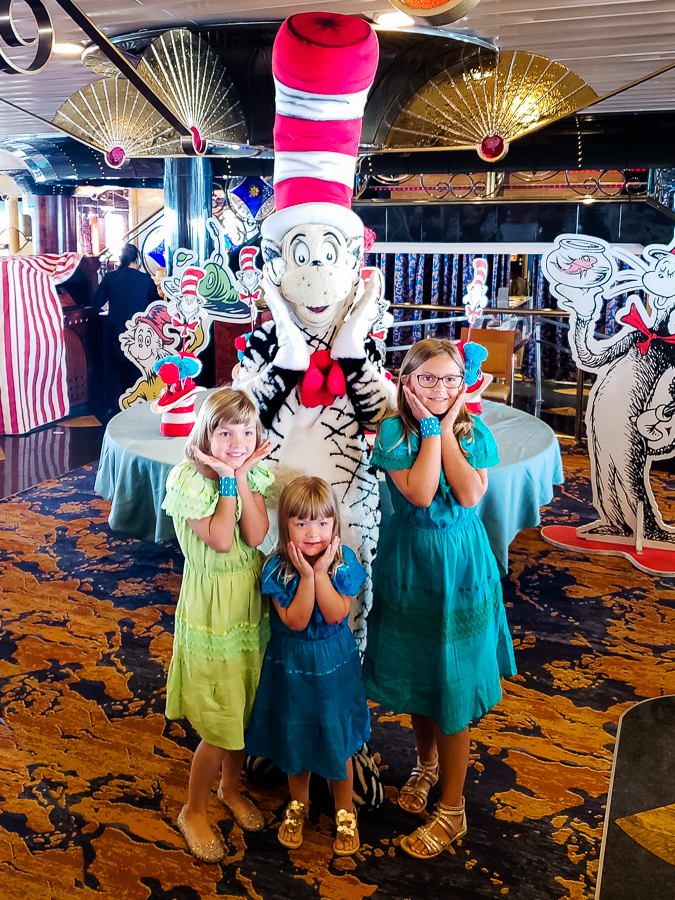 How old should my kids be to go on a cruise?
We found that having our youngest child on the cruise at three years old was perfect. She didn't nap the whole trip and ended up crashing during dinner on our last night. It was just nice to be able to have everyone together and not miss out because someone had to go down to the room to put a child down for a nap. I'm not saying that can't be done, but for us it was awesome to have our youngest at age three so that we could spend a majority of our time together.
Is there childcare on a Carnival Cruise?
Yes, there is childcare on Carnival Cruises. It is called Camp Ocean and it is included in your cruise. We had a child in each of the three camps, divided by age. Penguins 2-5 years, Sting Rays 6-8 years, and Sharks 9-11 years. I am very selective with who I let my children stay with. I will not leave them anywhere that doesn't put their safety first. Let me tell you how Carnival Kids Clubs do that! They have a cell phone that will work anywhere on the entire ship that is yours for the duration of the cruise. When your child needs you, they will call it.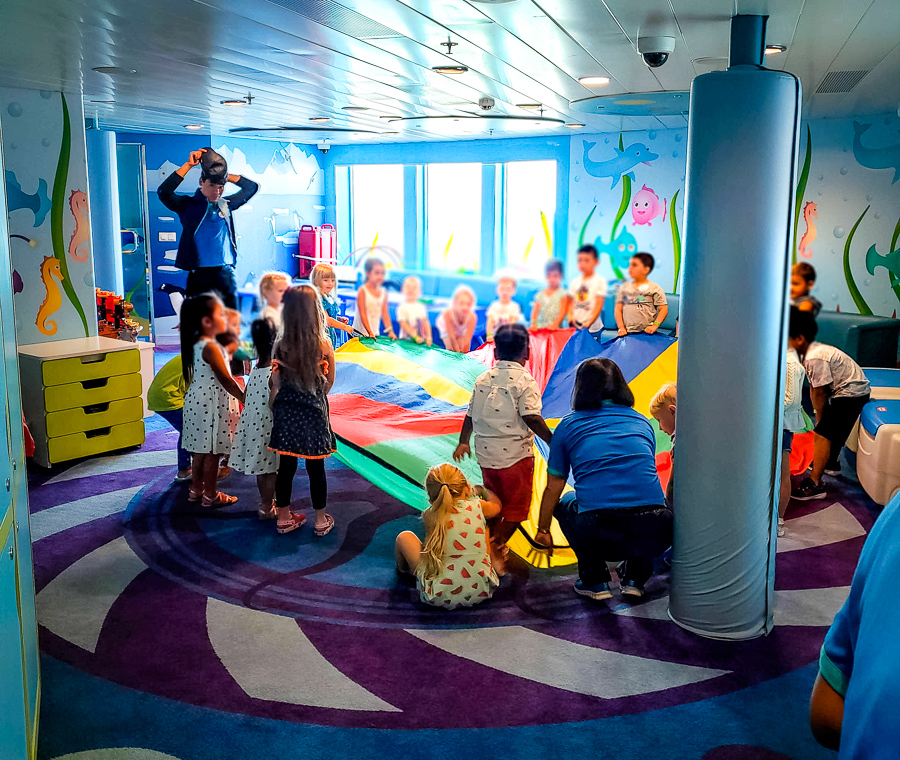 The check in process can be done ahead of the sailing date which is wonderful. I was able to put the only adults allowed to pick up my children and they check your room key and photo to ensure that you are on the list for the child. My girls played games, made crafts, and made friends. Lola was apprehensive the first time she went and ended up not wanting to leave when we went to pick her up! It was fun to watch the girls play on the waterslides with their new Camp Ocean friends on the last sea day.
Multigenerational Travel
We travel with my mom quite a bit. She is incredibly helpful with our kids and such a great travel companion. I highly recommend traveling with your parents! It's so nice to have an extra set of hands – we had one adult for each child. For our cruise, we had June in the room with Matt and me and Ada & Lola in another room with my mom. It was a perfect setup and the older girls felt like they got to have a sleepover with Nonnie every night! It was so cute, the next morning at breakfast we would hear about the room service (which is included, there are some specialty items with a surcharge) they had ordered the night before like cookies and milk!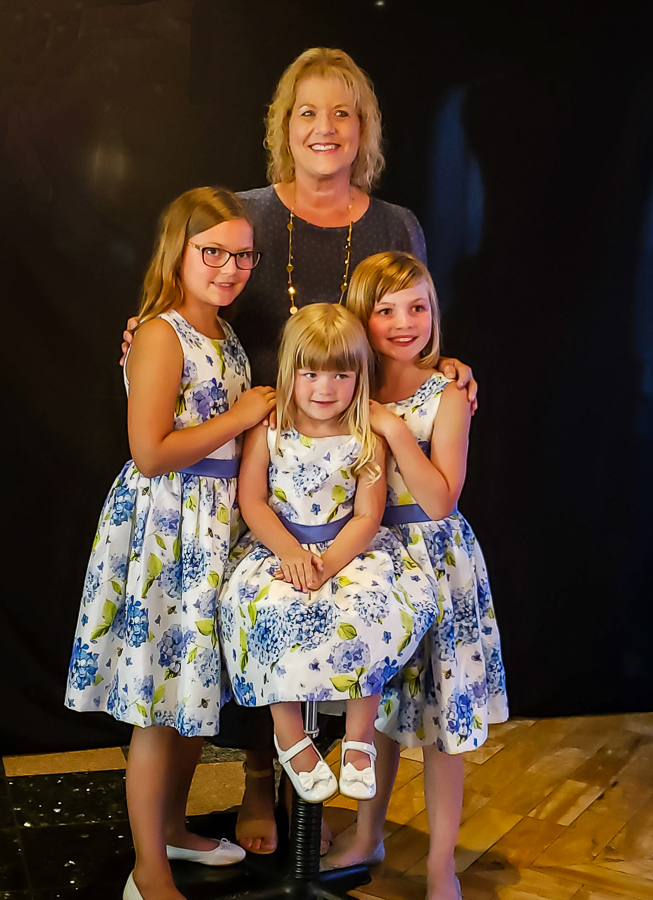 What is there to do on Catalina Island?
The main city of Avalon on Santa Catalina Island only measures 7.65 square miles. We rented a golf cart and showed ourselves around! The views overlooking Avalon with our ship in the harbor were beautiful.
Do not make the same mistake as us and wait until you get there to make a reservation, because everyone else probably has the same idea and you will have to wait a long time. Make a reservation for a golf cart ahead of time! Especially if you need a six seater. Lola and I were the caboose and had a ball riding on the back waving to everyone. Matt would be pedal to the metal and smaller golf carts would pass us going uphill!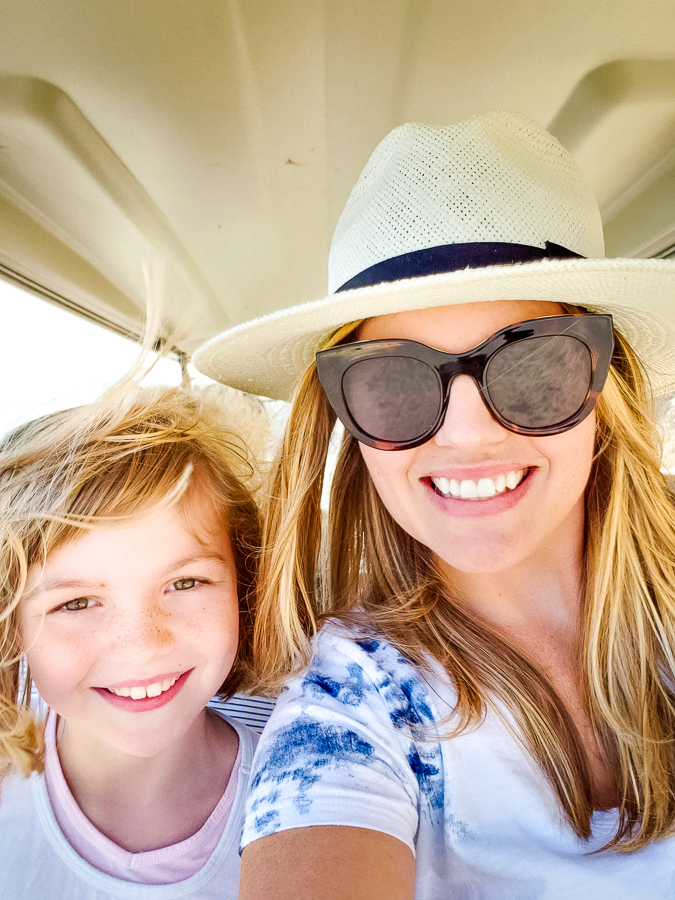 After we toured the beautiful island of Catalina, we returned our golf cart and went down to the beach. We got lunch on the pier, ate it on the beach, and watched the kids swim out to the dock. Then it was time to head back to the ship.
You can also tour Wrigley Botanical Gardens, go on a glass-bottom boat tour, tour the casino, or any other number of tours.
What to do in Ensenada, Mexico with kids
When we got off of the ship in Ensenada,  Mexico, we walked out to the street and they had two charter buses that were heading to the heart of downtown. We decided that we wanted to go to the beach (la playa) so we asked a man and he directed us to a gentleman to the right who had his own twelve passenger van. He said that for $60 he would drive us around to get rental stuff (I really wanted a stand up paddle board but we couldn't locate one) and take us to the beach. That was $10/person so we went for it! He took us around to look for boards, showed us where we could purchase snacks, and then let us use his boss' boogie boards. When we arrived at the beach, we rented chairs from a vendor and then people walking up and down the beach gave us menus. You can haggle but make sure you remember original prices…I almost paid the guy more for our chair rentals on accident! He was like, "Sure!" We all had a good laugh about that.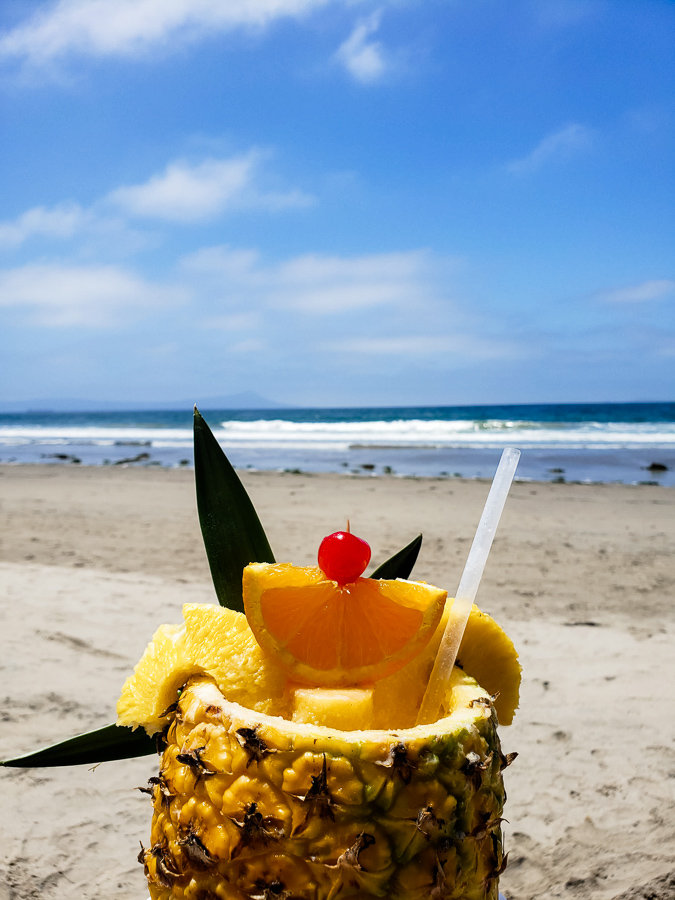 We got a delicious virgin piña colada in a pineapple, fresh mango, and Matt went and got snacks for us at the market. The beach had a ton of tiny clams and sand dollars! We had a blast that day. Our driver met us and took us to a restaurant that we were hoping would have some good lobster as that is what my mom remembered from her previous trip to Ensenada. We were disappointed but that's how things go sometimes. Matt also lost his wallet, but thankfully had given me all of the cash since he hates to haggle and I love it. And if he had kept the cash, he would have come home with this: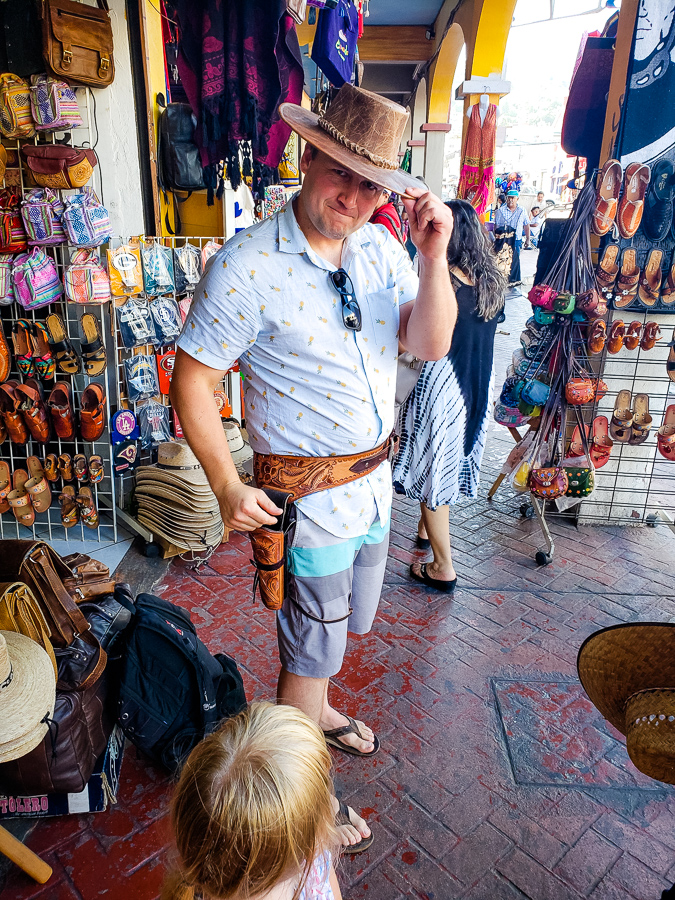 After our meal, we walked through downtown to shop and head back to the ship. I am still in awe of the gorgeous Mexican flag that waves at the port! It's breathtaking.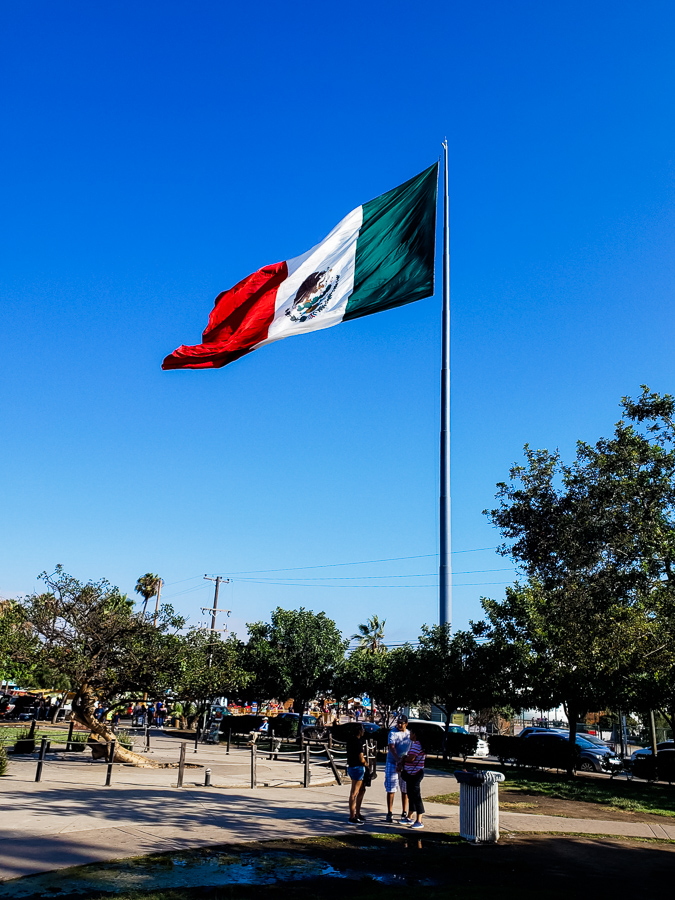 How much does a cruise cost?
For our four-day Baja Mexico family cruise from Long Beach/Los Angeles, California, it would have cost $2,300. It was six people in two rooms on the Carnival Inspiration. We stopped in Ensenada, Mexico and Catalina Island. It is such a great value when you consider that your room, food, and entertainment are all included. Plus, you're on a boat traveling to Baja Mexico and Catalina Island! You can always save more and get more perks by booking early. Gratuities can be prepaid and are around $12.95 per person per day. To book your next Carnival Cruise, click here!
Thank you, Carnival Cruise Lines for hosting us on our family's first cruise together! We had a wonderful time and will definitely be cruising again soon.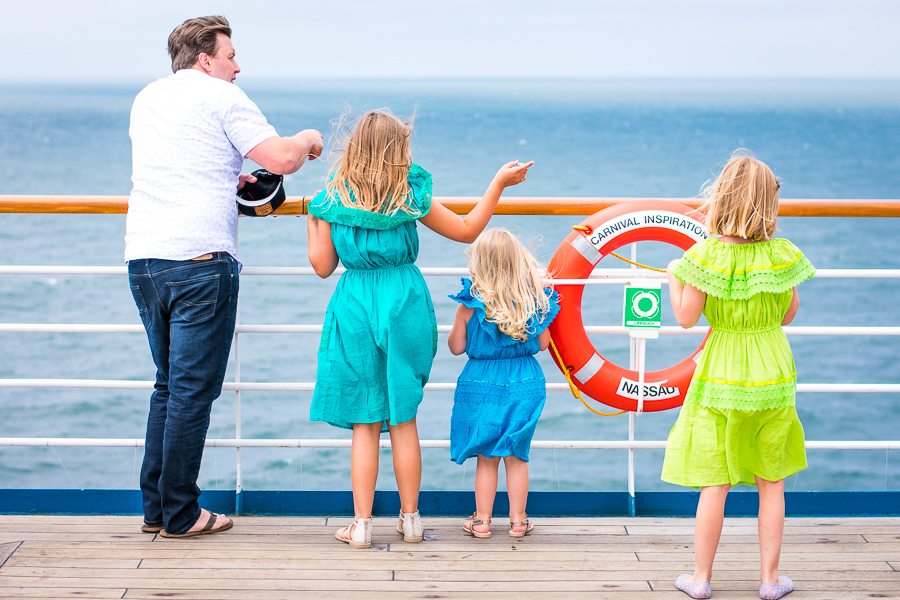 Want the recipe for Carnival's famous Chocolate Melting Cake? Click the photo below!