Fall is when we truly get our summer weather here on the Central Coast! Our hottest temps come during the fall as we are carving pumpkins and picking out Halloween costumes. Here is a roundup of the best things to do with kids on the Central Coast this fall. Let me know if there are any other activities that should be on the list or what your favorite is!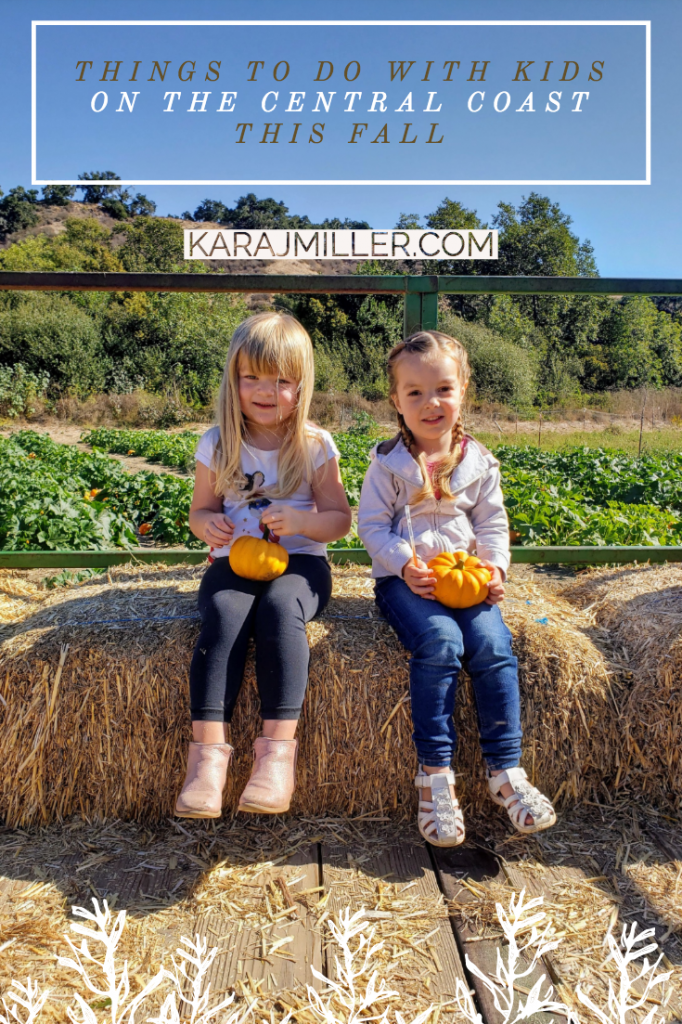 The Patch – only open until this Sunday, Oct. 27th! Run by local high schools for students to have experience in farming
Avila Valley Barn – you can ride a tractor out to a field to pick out pumpkins or grab one in the front gigantic pile pictured below! They have other fruits, vegetables, food, flowers, baked goods, and grilled corn for sale. Don't forget to check out the farm animals, especially our favorites: the goats!
photo by Eva Banks
Gopher Glen Apple Farm – we go here for our favorite type of apples and apple cider. They even have samples of both available!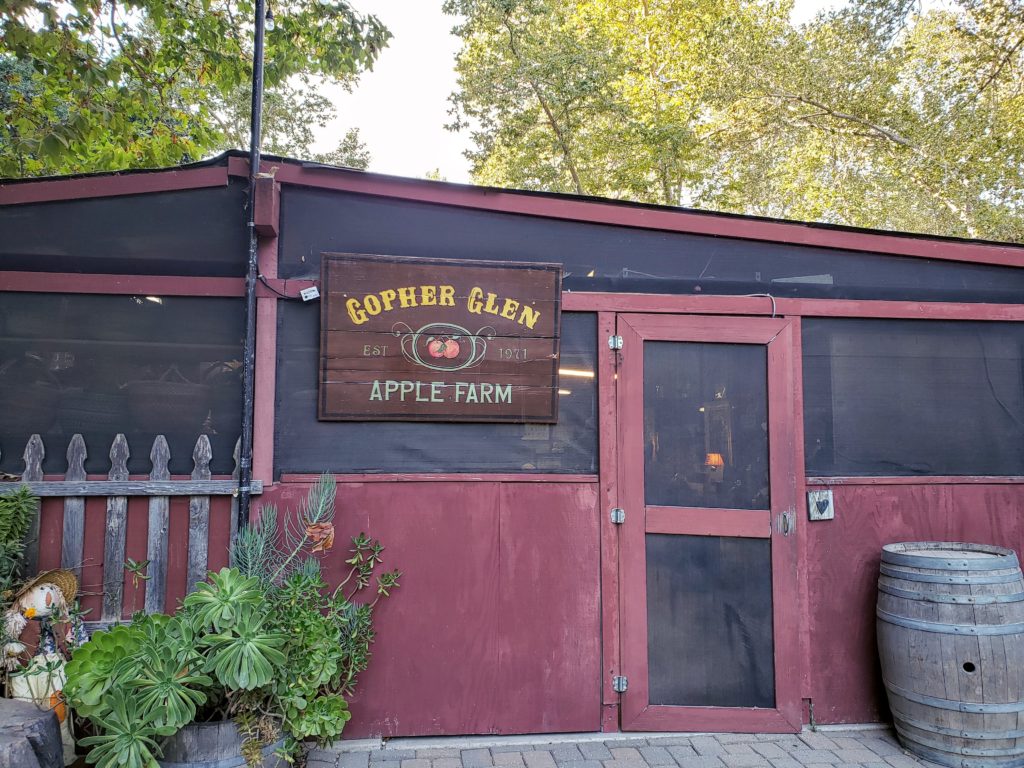 Monarch Butterfly Grove – we love going here every year, it is truly magical no matter how old you are!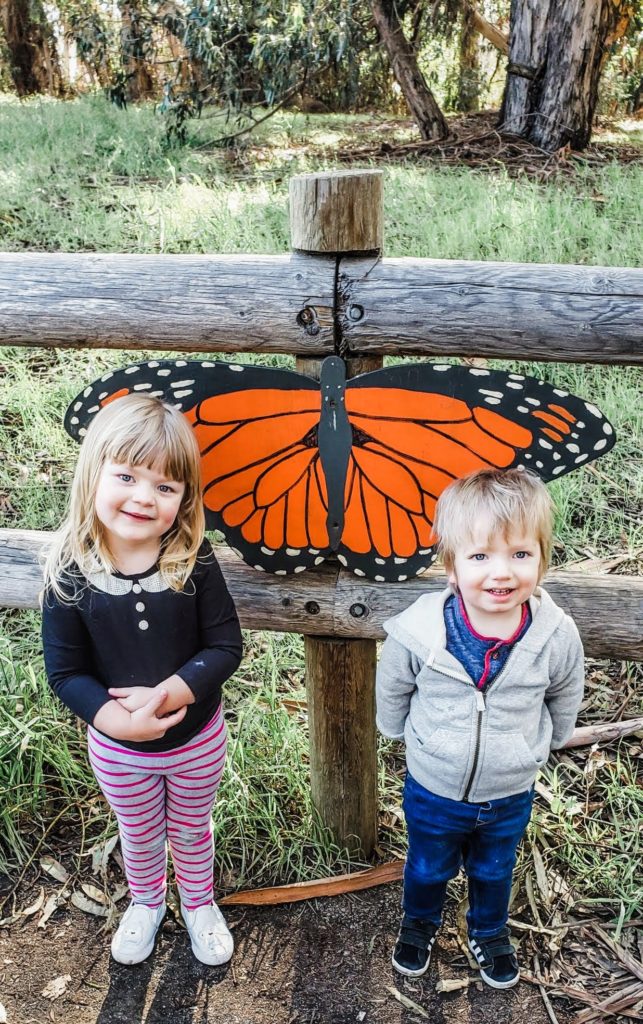 Pumpkins in the Park at Dinosaur Caves Park
Camping – Lopez, Morro State Park – this time of year is a great time to go camping because of the mild temperatures and decreased crowds.
SLO Creek Farms – less crowded than other more popular farms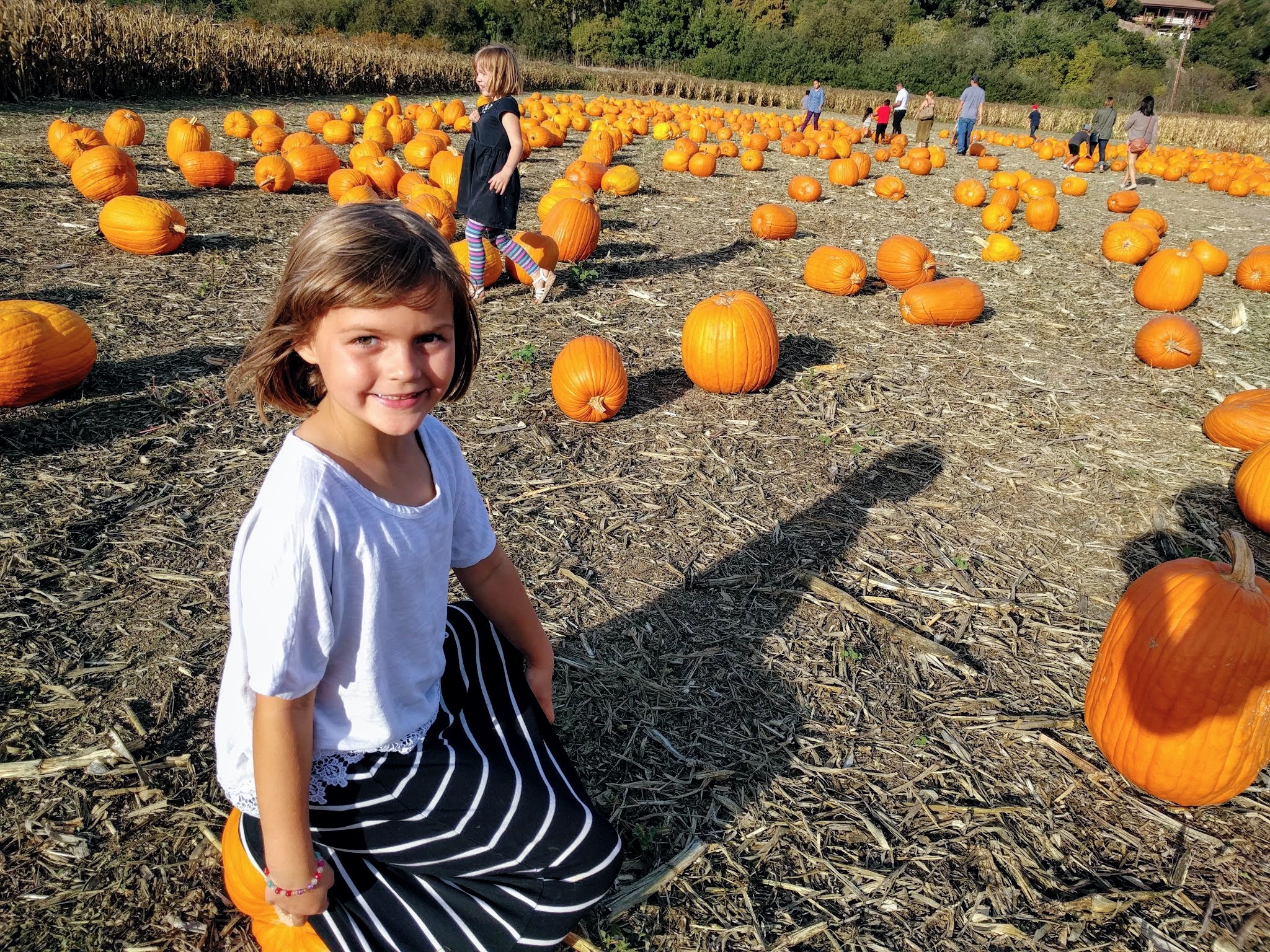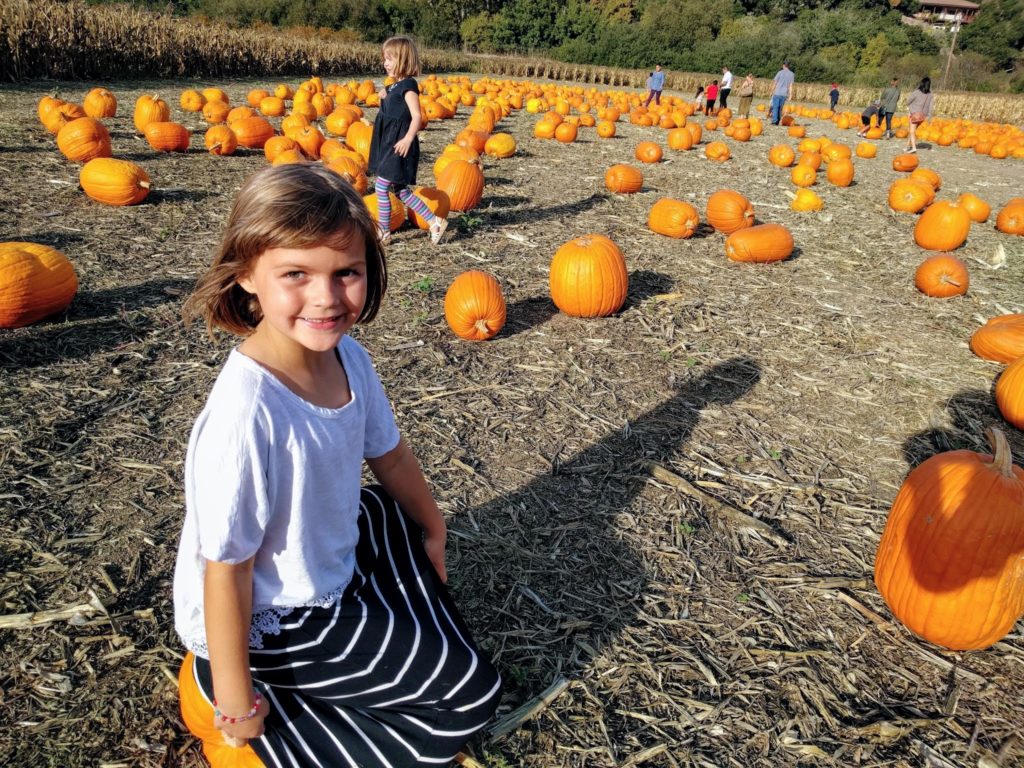 Brookshire Farms – less crowds here too and hours of fun!
We hope you have a wonderful Fall here with your kids on the beautiful Central Coast! Here is a recipe that doesn't require turning on your oven during the heat waves: Mummy Snacks It's a great, easy way to get your kids involved in the kitchen.