This year, I participated in the Great Food Blogger Cookie Swap again! It was once again hosted by Julie of The Little Kitchen and Lindsay of Love & Olive Oil. For the second time, I have been amazed at how they pulled something like this off! Over $13,700 was raised for Cookies for Kids' Cancer and I am so honored to have been a part of that, however small.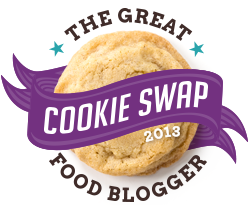 It was kind of a crazy time…coming home from MixedCon in Virginia, Thanksgiving(s), then having to make cookies, photograph them, and ship 'em off to three people! But with a little help from my mom's old Betty Crocker Cookbook and my best friend (who watched my girls for a few hours), I got it done.
I looked for an easy cookie recipe that wouldn't take very long. The second I read about these Toffee Bars, I knew they were the winners.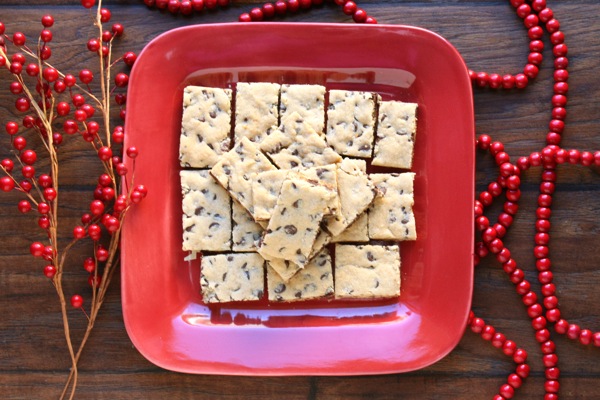 They may look like chocolate chip cookies, but don't be fooled. They have a crisp, buttery bite instead of a squishy, floury one. They are perfect for large gatherings because one recipe makes 48 bars. Bar cookies are also an easy way to save time and not have to keep scooping dough and baking batches. One time and you're done!
I hope my cookie swap matches liked them, (I know one did)! My family and I sure loved them & I will be making them again soon. You should too :)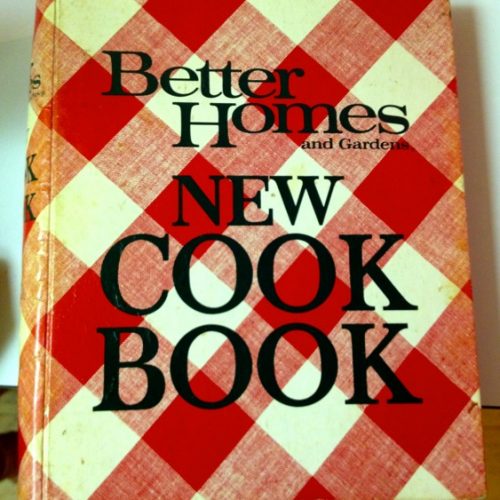 Chocolate Chip Toffee Cookie Bars
Ingredients
1

cup

butter

1

cup

brown sugar

1

egg yolk

1

teaspoon

vanilla

2

cups

sifted flour

1 1/2

cups

chocolate chips
Instructions
In a large mixing bowl, thoroughly cream butter, sugar, egg yolk, and vanilla together.

Add the sifted flour and mix well until combined.

Stir in the chocolate chips until evenly distributed, then pat dough into an ungreased 15 1/2 x 10 1/2 x 1 inch baking pan.

Bake at 350 degrees for 18-20 minutes.

While warm, cut into bars, then let cool completely before removing from pan.